CONTACT GABRIELLE FOR MORE INFORMATION
YOUR DIVORCE CAN BE SMOOTH AND PEACEFUL
AND IT DOESN'T NEED TO TAKE FOREVER

BETTER APART® BLITZ ONLINE MEDIATION.
YOUR DIVORCE CAN BE SMOOTH AND PEACEFUL
AND IT DOESN'T NEED TO TAKE FOREVER

BETTER APART® BLITZ ONLINE MEDIATION.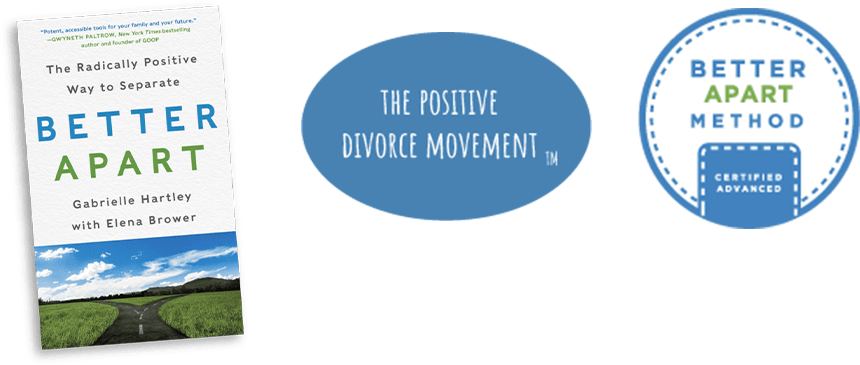 LET'S GET STARTED.
We will be in touch shortly.
BETTER APART® BLITZ ONLINE MEDIATION PACKAGES
Gabrielle made herself available [to us] to at a pivotal moment in my client's divorce negotiations several times over the period of three intense days. Her attention to the couple's needs, paired with her amazing rapport swith the clients, did the trick! A very contentious case that was headed to a multi-day trial was resolved. Gabrielle has what it takes in these complex cases to get to the heart of the problem, quickly. Will definitely refer to her in the future!
L. K.
Working with Gabrielle for our divorce was done in a timely fashion. Also, worked well with us an coming to an agreement that works for both of us!
K. C.
Gabriella (sic) was a lifesaver in my divorce process. She is incredibly knowledgable, supportive, and available. She was creative and thoughtful in coming up with solutions that worked for everyone. I truly feel I made the right decision in working with her and would recommend her to anyone without hesitation.
A. G . C.
A great mediation and divorce attorney. Gabrielle walked me through each step of my separation agreement with clarity and confidence. I would definitely recommend Gabrielle to anyone seeking representation during divorce mediation.
C.
I never thought I would be able to resolve but Gabrielle was unbelievable she negotiated a deal for me that was unheard of.
JH, client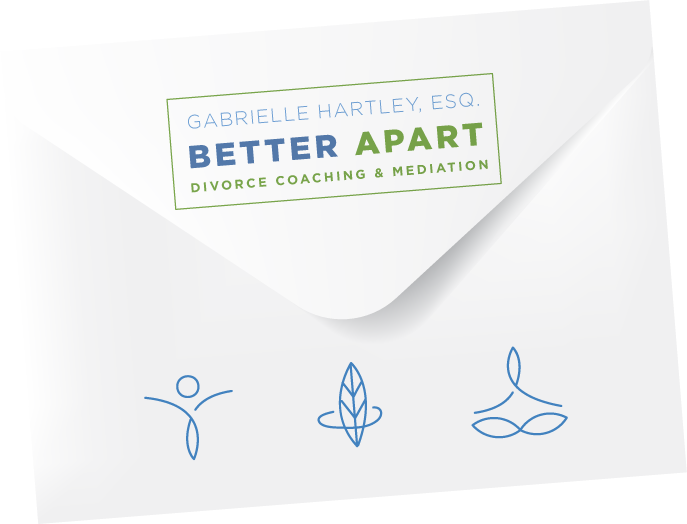 Revolutionizing the conversation around Divorce, one internal narrative at a time.
DISCLAIMER: The commentary, advice, and opinions from Gabrielle Hartley are for informational purposes only and not for the purpose of providing legal advice or mental health services. You should contact an attorney and/or mental health professional in your state to obtain advice with respect to any particular issue or problem. 
NORTHAMPTON ADDRESS: 76 Masonic Street, Northampton, MA 01060
NYC ADDRESS: 150 East 52nd Street, Suite 1002, New York NY 10022
STATEN ISLAND ADDRESS: One Edgewater Plaza Suite 304, Staten Island, NY 10305
PHONE: 413.341.0034/     917.757.0980