Self-love—for years I did not have a sense of what these two words meant.
But there was a turning point in 2013. I had enough of a narcissistic and abusive partner and ended our relationship. My moment of clarity was deciding not to keep exposing my children to an unhealthy environment. Most of all—I wanted to stop feeling pain and to have a peaceful home—a space to manifest my deepest dreams and live the life I always wanted. How did I become confident enough to look in the mirror and love the woman I saw? I had a lot of help. And today I will share four tips for taking care of YOU—one step at a time. You do not have to endure narcissistic abuse anymore.
1. Get a feelings wheel 
Print it out and put it on the wall. It may seem silly at first, but a feelings wheel is a priceless tool for pinpointing your exact state of mind. 
Do you have days when you can't exactly identify why you feel the way you do? Are you emotionally or physically immobile? With a feelings wheel, you can accurately classify your emotions—gauging what you're feeling and then finding the next best emotion you want to feel and focus on how to get there. 
Growing up, I was taught to stifle my emotions when my father was physically abusive. I didn't learn how to express myself without fear of the consequences, so I pretended everything was okay when it wasn't.
As I got older, I couldn't handle intense emotions like fear, anger, or sadness. And I began to use alcohol to numb out. Numbing out soon became a habit to cope with the narcissistic abuse; verbal, emotional, and sometimes physical abuse I experienced with my child's father. 
Many types of emotions may be affecting your present-day relationships. Narcissistic abuse can be covert.  And a feelings wheel can be a vital step in your healing journey. Most importantly, you'll have a framework to be kind to yourself and learn to move through the most trying times.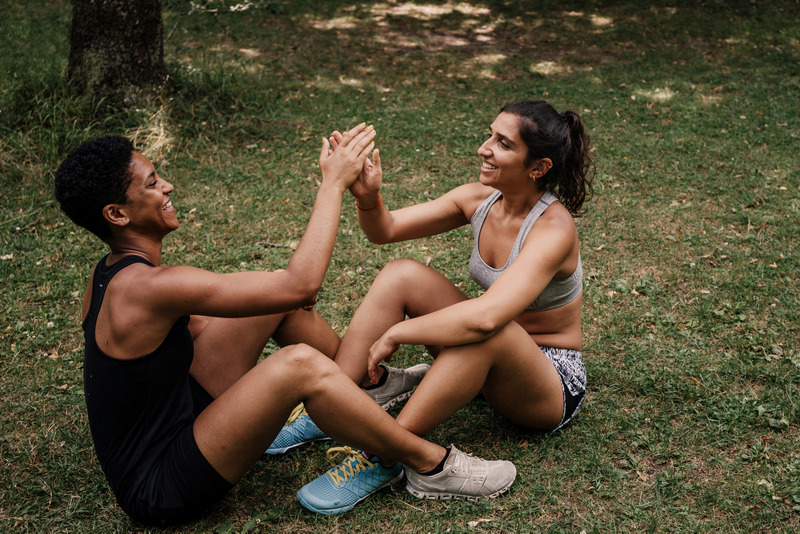 2. Reclaim your space 
Do you feel anxious when you are around someone that has harmed or intimidated you? You might benefit from recognizing when you are activated and fight or flight responses may kick in.
For example, before going to family court and facing the father of my child, I regulate my emotions by finding a quiet area and play Kundalini music on my phone with earbuds. During that time, I focus on breathing and will repeat an affirmation such as, "I am safe". 
By creating this healthy space between my child's father and my centered self we can be in the same room and I don't feel terrorized. These days, I am neither resentful or angry. And while I will never forget the past, it does not define my present interactions with him. 
Intentionally claiming space can help you at any moment where you anticipate being surrounded by people—whether physically or digitally. You do not need to accept narcissistic abuse. Remember that it is ultimately within your right to define your bubble of comfort to maintain your wellbeing. In time, you may find yourself cherishing moments like these, confidently choosing peace over suffering.
3. Keep a daily journal 
As you navigate heavy moments, you may find yourself distrusting your thoughts or the advice of others. To put your personal process of healing into focus, keep a written record such as a paper diary or online journal. 
Use your writing for personal reflection as well as clear communication with a trusted professional. Daily writing is especially helpful for identifying unhealthy habits, behaviors, and even relationships in your life. There are also a variety of online communities where you can tap into for sharing your stories and accessing tips for navigating those personal hurdles.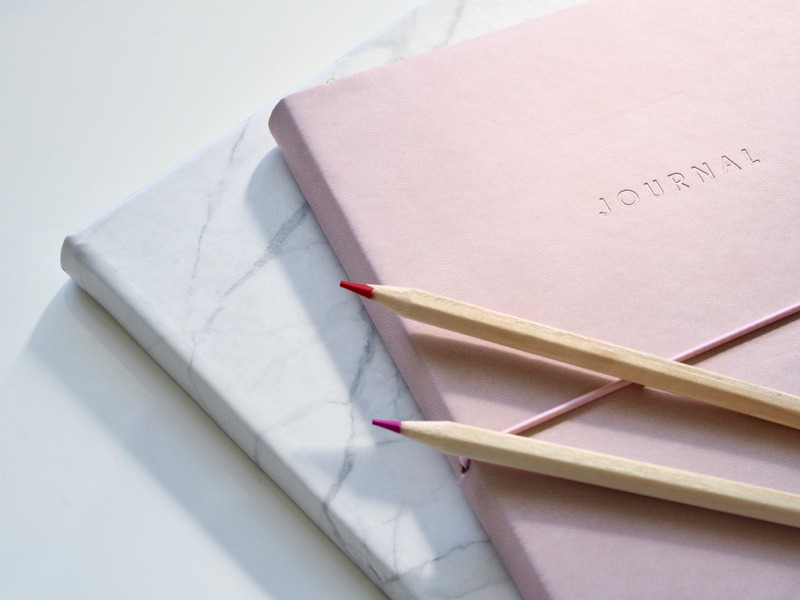 4. Find your tribe
It's easy to feel alone when you're on your healing journey—and you may not feel comfortable sharing intimate details with complete strangers. To start, consider online or in-person therapy. You may feel ashamed of accepting narcissistic abuse. Please know that it is very normal to have a hard time leaving. You may also want to seek out a close-knit support group, local workout buddies, or a niche interest organization that supports your hobbies. Additionally, many domestic violence organizations have helpful resources. 
Whatever path you choose, what's important to keep in mind is that you deserve the freedom to be heard, and for your voice to be valued. 
When can I expect to feel better? 
Don't beat yourself up for not achieving self-care in record time. Seek a licensed health and wellness expert or coach to create a timeline that makes sense for your mind and body. I reached my own crossroads during therapy—just before leaving my child's father. I also began healing my mind through the works of Marianne Williamson, Gabby Bernstein, Louise Hay, and Wayne Dyer. 
Slowly I began cutting off toxic and self-limiting habits such as unhealthy friendships and negative self-talk. After months of working with my therapist, and support groups, I found myself in a healthier and more balanced state of being. 
Not sure where to start? 
Self-care can be a combination of different activities. And depending on your particular needs, you may find yourself needing basic support from a personal coach or more intensive professional services. 
As you begin embarking on the deep mental work that self-care entails, take time to center your body as well. Meditation, yoga, vigorous exercise, and hiking are great ways to get back to feeling whole again. Whatever your journey looks like and whenever you start, rest assured that women just like you are on a similar path. Today is the best day to start taking care of you.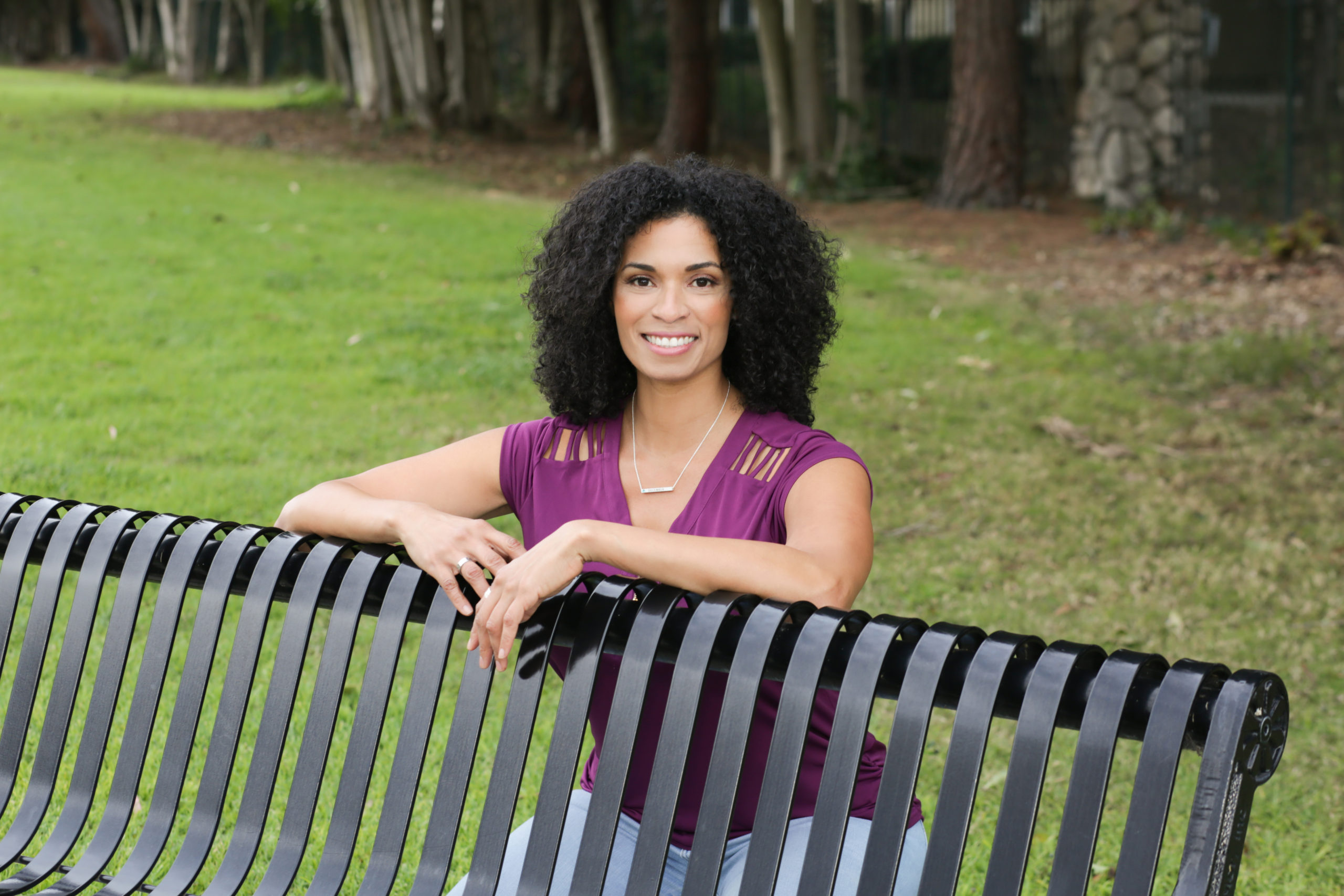 Leah Davis is a dedicated wealth and wellness coach for women of color committed to helping women achieve economic stability. Leah has a profound awareness of the unique challenges women of color face throughout their lives. She
 has years of experience as a financial advisor before beginning her career as a wealth and wellness coach.
In her role as a financial advisor, Leah encouraged women as they navigated the challenges of planning for their financial future and establishing intergenerational wealth.
She's a certified domestic violence advocate and brings a trauma informed approach to her work with clients. Leah understands the complexities of gender-based violence, addiction, substance abuse, and recovery. Leah creates a safe space for women to feel seen and heard as she guides them  towards wealth building. 

Get Your FREE Divorce Survive & Thrive Kit!
Includes a financial blueprint for divorce, a co-parenting guide, and the BEST strategies to help you stay positive and take care of yourself during divorce and beyond.
[mailerlite_form form_id=2]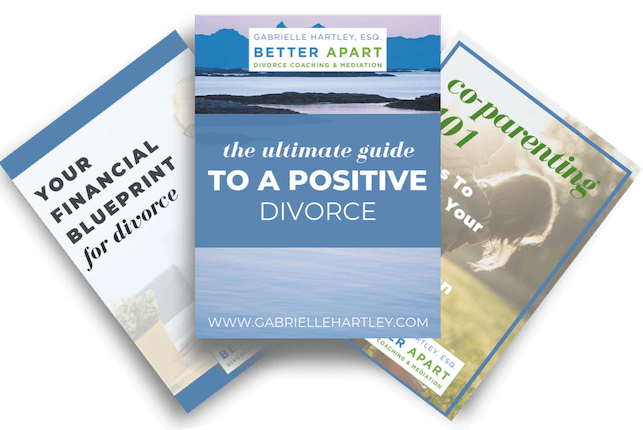 Revolutionizing the conversation around Divorce, one internal narrative at a time.
DISCLAIMER: The commentary, advice, and opinions from Gabrielle Hartley are for informational purposes only and not for the purpose of providing legal advice or mental health services. You should contact an attorney and/or mental health professional in your state to obtain advice with respect to any particular issue or problem. 
NORTHAMPTON ADDRESS: 76 Masonic Street, Northampton, MA 01060
NYC ADDRESS: 150 East 52nd Street, Suite 1002, New York NY 10022
STATEN ISLAND ADDRESS: One Edgewater Plaza Suite 304, Staten Island, NY 10305
PHONE: 413.341.0034/     917.757.0980