This week I welcome the brilliant Vicki Volper, JD, LLM as the guest blogger.  Please read this piece carefully as it offers wonderful insight to move you and your family forward.
As that great philosopher Mick Jagger once said: "You can't always get want you want… you get what you need". Sometimes we think we know what we want. Upon further reflection, what we want may not be in our best interest. In divorce mediation, your primary divorce mediation goal is to look beyond what you think you want – your position, and figure out what you need – your interest. At the start of the divorce mediation process, people are encouraged to look thoughtfully at the reasons underlying any positions they may bring to the table.
For example, a wife with young children may come to the mediation table wanting to keep the marital home after the divorce. That is her divorce mediation goal, her position. Her husband may take the position that he should keep the house. This may appear to pose an insurmountable conflict.
Determining Interests
The starting point for divorce mediation is to be introspective and determine what you need. If you are only focused on your divorce mediation goals, you may get impatient with the discussion of interests. You are understandably uncomfortable being in limbo. Once you have decided to divorce, you want to get it done. You may also be concerned about the cost of the divorce mediation process. You may wonder why the mediator is spending all this time talking about divorce mediation goals and interests. It is important to understand that the discussion of each parties' interests is the crux of the process.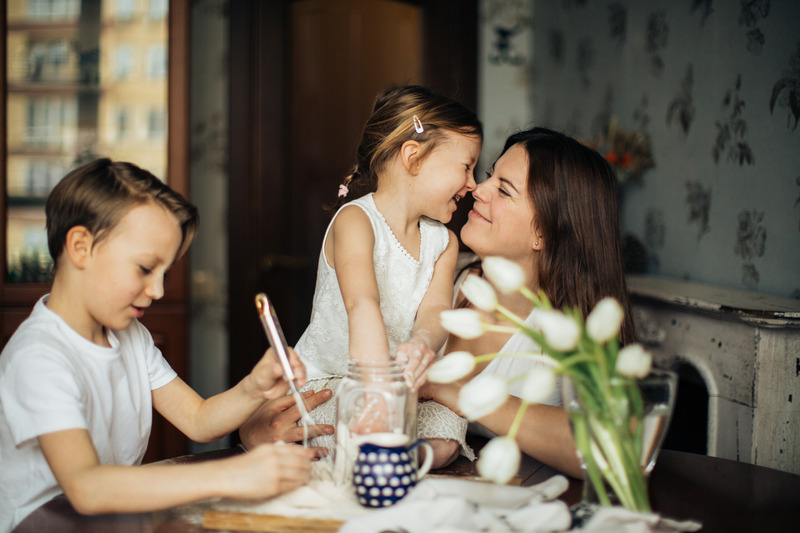 There is an anecdotal story about the two children who each wanted the one orange left in the fruit bowl. It is late in the day and the grocery stores are closed.  Purchasing another orange was not an option. Their mother did not know what to do.  Should she give the orange to one child? That would leave one child happy and the other one unhappy. Should she cut the orange in two? That might leave each child happy, but maybe not.
The wise mother asked some questions. Like a mediator, she helped the children articulate their respective interests. She learned that one child wanted the pulp of the orange to make orange juice. The other child wanted the rind of the orange for a science project. Once each child's interest was uncovered, the solution to the problem was simple. The mother was able to find a way to make both children happy.
Each child took the position that they wanted an orange. Each child's true interest in the orange was different. One child's interest was making orange juice. The other child's interest was in developing a science project. The differing interests led to an obvious solution.
The problems raised in divorce mediation may not be as straightforward, but the concept is the same.
Understanding the underlying divorce mediation goal, the reason why the wife wants to keep the house may open her eyes to other ways of meeting her true interest. Is it the beauty of the house itself? Does she love the neighborhood? Has she spent hours nurturing a garden that she will leave behind? Is the idea of moving so soon after the divorce overwhelming to her? Is she concerned that moving out of the house at the time of divorce would be too much change at one time for the children? Has she spent a lot of time improving the home with her artistic talents?
Why does the husband want to keep the house? Does he hope to refinance it to get cash for investment in a new business? Does he need to pay off debts that keep him up at night? Does he view the house as a good investment for his future? Does he fear that if he gives up this house, he will never be a homeowner again? Does he worry about being excluded from family life if the wife and children stay in the family home and he is the only one moving out?
As you can see, there can be many interests underlying a position. Determining these interests will open doors. As your divorce mediator, I will help you explore your interests and make note of them. 
Gathering Information
The next step in divorce mediation is to gather all of the information necessary to create an in depth financial picture. Once we have this information, it may become apparent that owning the marital home may not be in either party's best interest. 
The day-to-day carrying costs of the house may be so high that the wife would end up being "house poor" – having little or no disposable income for other important expenses for herself or her children. When the boiler breaks or the roof leaks, she may really be in a jam.
Similarly, from the husband's perspective, the house may not have sufficient equity to meet his financial needs. Or maybe he has insufficient credit to refinance the existing mortgage.
Creating Options
Once we have gathered all of the information, we create a list of possible solutions by brainstorming. A rule we follow in mediation is to allow all ideas, whether reasonable or not, to be on the list of possible solutions to discuss. Each party agrees to include all options – even ones with which he or she would not agree. Once there are numerous options on the table, we will evaluate each option to determine whether it meets each of the party's stated underlying interests. The best solutions are ones that meet as many of the parties' interests as possible.
In summary, a mediator will encourage you to get in touch with and articulate your interests. Then we will gather all the necessary information.  Only after we identify your underlying goals for your divorce, and gather information, can we begin to negotiate in a manner that will give you what you need.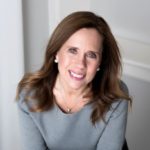 Attorney Vicki Volper, a mediator and collaborative lawyer, has devoted her career to helping couples divorce in a manner that maintains their dignity, preserves their assets and protects their children. She believes that people can divorce without destroying each other or their children. It is her experience that even high conflict couples can divorce in an amicable way with the proper guidance.  Vicki is a member of The Collaborative Divorce Attorneys of Fairfield County and the Collaborative Divorce Professionals of Fairfield County, Attorney Volper.  She practices in the areas of divorce mediation, pre-marital and post-marital mediation, legal coaching and family mediation. She has had extensive advanced mediation training and advanced interdisciplinary Collaborative Divorce training. Attorney Volper is a member of the Connecticut Council for Non-Adversarial Divorce and the Academy of Professional Family Mediators. She is a member of the Connecticut Bar Association Sections for Alternative Dispute Resolution and Family Law, the Fairfield County Bar Association and the International Academy of Collaborative Professionals. She received her law degree from Boston University School of Law, cum laude, and a Masters of Law from New York University Law School. Following law school, attorney Volper worked in New York and Connecticut law firms in the areas of tax law and real estate law, and has been practicing family law since 2003.
P.S. Want more tools and resources to stay positive during a divorce? Download my Free Divorce Survive & Thrive Kit below!

Get Your FREE Divorce Survive & Thrive Kit!
Includes a financial blueprint for divorce, a co-parenting guide, and the BEST strategies to help you stay positive and take care of yourself during divorce and beyond.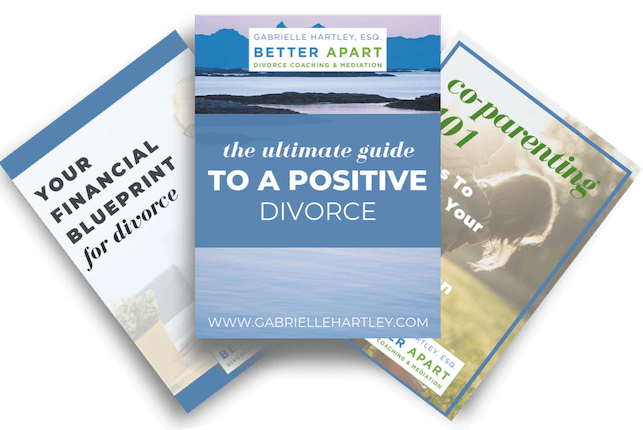 Revolutionizing the conversation around Divorce, one internal narrative at a time.
DISCLAIMER: The commentary, advice, and opinions from Gabrielle Hartley are for informational purposes only and not for the purpose of providing legal advice or mental health services. You should contact an attorney and/or mental health professional in your state to obtain advice with respect to any particular issue or problem. 
NORTHAMPTON ADDRESS: 76 Masonic Street, Northampton, MA 01060
NYC ADDRESS: 150 East 52nd Street, Suite 1002, New York NY 10022
STATEN ISLAND ADDRESS: One Edgewater Plaza Suite 304, Staten Island, NY 10305
PHONE: 413.341.0034/     917.757.0980