Getting Divorced in Boston?
Online Mediation with Gabrielle Hartley, Esq. is The Way to Go!

The best route forward if you're trying to get a Boston divorce, online divorce mediation with Gabrielle Hartley is the way to go. Reach a reasonable divorce resolution and avoid an expensive divorce. After twenty five years working in the field, and as a Vice Chair of the American Bar Association Dispute Resolution Mediation section, Gabrielle truly understands the value of a well mediated process.  Whether you live in Boston, Northampton, Amherst, Springfield or anywhere else in MA, Gabrielle will help you through your process gracefully.  
In addition to resolving quickly most of the time, often, the process typically results in an inexpensive divorce over the long term. You will finish with a mediated divorce agreement that will stand the test of time.
Married to a narcissist? That's okay. If you're getting divorced anywhere in Eastern Massachusetts or Western Massachusetts, (i.e., Hampshire, Franklin, Berkshire, Springfield, Middlesex or Worcester) divorce mediation online with Gabrielle Hartley is still the best route forward. Online divorce mediation online is both affordable and easy. You will address one issue at a time, working together with Gabrielle Hartley to create solutions that work for you.  Ensure that your finances after divorce make sense, and have peace of mind to move forward through your MA Divorce with easy and affordable online mediation.
Stay at the negotiating table, Meet Gabrielle
Gabrielle Hartley, Esq. has been a divorce mediator and attorney for twenty-five years. When she clerked for Judge Jeffrey Sunshine in New York City she resolved hundreds of trial-ready cases. In the past 15 years in private practice, she has an excellent settlement record. She has kept 99% of her cases at the negotiation table and out of the courtroom. Gabrielle Hartley is available to help you reach a reasonable resolution in Boston Massachusetts today on a safe online platform.
Plus, if divorce mediation is not for you, Gabrielle has relationship with litigators who can help you get you connected with a Boston Divorce Attorney.
In recognition of the financial and emotional upheaval and complexities so often caused by divorce, Gabrielle published, Better Apart; The Radically Positive Way to Separate (Harper Collins.) It is the first book of its kind incorporating legal insight and mindfulness. Gabrielle knows what it's like to grow up with divorce. Her parents divorced when she was nine and her brother was six. She was lucky enough to have parents who were able to work collaboratively. After working in the trenches, seeing what divorce-court can do to families, she began exclusively practicing divorce law outside the court arena. Gabrielle is committed to always bringing dignity, strength, compassion and peace to this transformative divorce process.
If you are getting divorced in Boston, working with Gabrielle is going to make the process as painless as possible.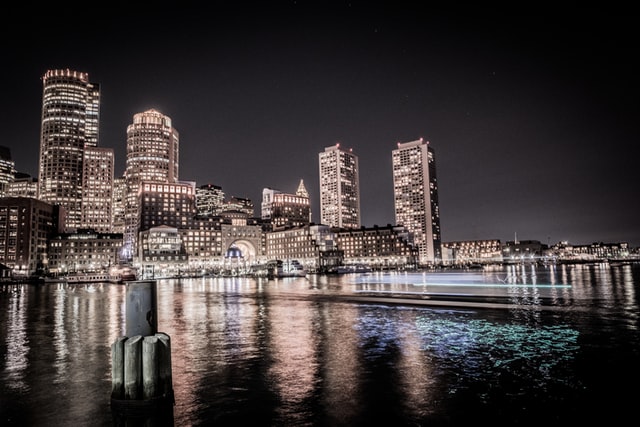 Creating Balance with mediation
Online divorce mediation in Boston, MA is a great way to create balance in your life and in your separation. You can reach a reasonable resolution in your online divorce with Gabrielle Hartley. Mediation online is easier than ever before. Working online allows you to even mediate with a difficult spouse who may otherwise be impossible. You can mediate even if you are dealing with a narcissist. The process is controlled and safe and is the most positive way to get divorced in Boston Massachusetts. You will have the confidence to know that you and your ex will have the opportunity to take turns explaining your positions when you mediate your divorce online. In fact, you may be better able to divorce with dignity. To move your family forward with ease, mediate your divorce in Boston, Massachusetts online with Gabrielle.
Divorce can be messy but online divorce mediation keeps the power in your hands and keeps the facts of your divorce private so that only you and your family are participants in the process. You can work easily and smoothly on a safe online platform and get your divorce in Boston MA done without drama.  The Better Apart Method will be employed throughout the divorce mediation process to keep you and your family on track. Plus, if you are looking for some great resources click here and run your facts and figures for your Boston divorce mediation.
The best thing about online divorce mediation in Boston Massachusetts is that you can move forward right from your own home or whatever environment feels the most comfortable and safe to you in your circumstances.
You may be surprised to learn that you can move forward with clarity and connection through the online divorce mediation service.
Mediation will take place online from wherever you are, through an online mediation platform of your choice.


Get Your FREE Divorce Survive & Thrive Kit!
Includes a financial blueprint for divorce, a co-parenting guide, and the BEST strategies to help you stay positive and take care of yourself during divorce and beyond.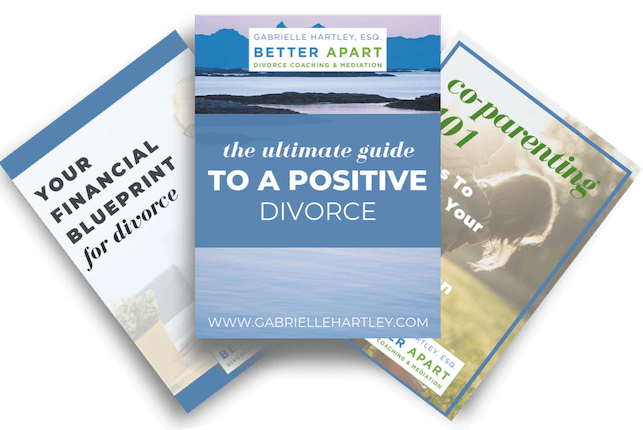 Revolutionizing the conversation around Divorce, one internal narrative at a time.
DISCLAIMER: The commentary, advice, and opinions from Gabrielle Hartley are for informational purposes only and not for the purpose of providing legal advice or mental health services. You should contact an attorney and/or mental health professional in your state to obtain advice with respect to any particular issue or problem. 
NORTHAMPTON ADDRESS: 76 Masonic Street, Northampton, MA 01060
NYC ADDRESS: 150 East 52nd Street, Suite 1002, New York NY 10022
STATEN ISLAND ADDRESS: One Edgewater Plaza Suite 304, Staten Island, NY 10305
PHONE: 413.341.0034/     917.757.0980