If someone were to ask if you are a nice person, the answer would be easy and maybe somewhat insulting. "Yes, of course I'm nice."
But if they were to ask whether or not your are nice to your ex after divorce? That answer may give you pause. Sometimes. Sure. As nice as I can be to someone who is frustrating, unreliable and uncommunicative. Uh – oh, you just went down the "maybe I'm not as nice as I thought I was" path.  Are you the best version of yourself when communicating with your ex, especially when it revolves around the kids?
Choosing to end a romantic relationship, can be painful. Expressing kindness to your ex after divorce can be difficult. And to realize that you are going to spend years navigating the tender and fraught landscape of parenting with your ex, can be somewhat exhausting. As Fayr's Head Advisor, Gwyneth Paltrow says of co-parenting, "You have to constantly let go. You have to let go of old ideas, old resentments."
After separation the goal is to create the best, most stable, most loving life for your kids. One of the crucial ways you can do this is by creating a solid foundation with your co-parent. Gwyneth's trick? "If you once loved the person enough to have kids with them, you have to focus on what you still love about them and what's beautiful about them and all the good aspects of your relationship."
If you're currently finding it hard to locate those things you love about your ex fear not. We have three simple steps below, to guide you in co-parenting communication, a sort of "fake it 'til you make it" guide to being the best co-parent you can be (even if your ex doesn't deserve it). Because it's not for your ex. It's about you being the best you – you can be, to be nice. And above all else, it's for your kids.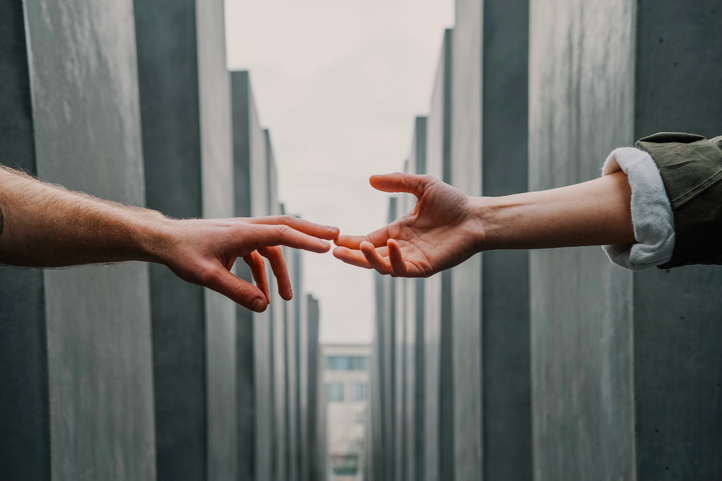 1. Give them the benefit of the doubt.
Or as Leo Babuata of ZenHabits says, "take the good-hearted view." This is when we assume that people who have done something to bother us are not incompetent jerks, but are in fact good people with decent intentions who made a mistake or are having trouble of some kind. Being nice to your ex after divorce can feel daunting. One of the most positive things we can do in a relationship with a co-parent is to take a good-hearted view of them. From this place it can be easier to assume that errors made, pickups forgotten. permission slips left unsigned are not a signal of maliciousness, but rather the normal experience of a good person trying to do their best and occasionally making mistakes. Giving someone the benefit of the doubt diffuses the situation, leaving you more content and modeling for your kids an accepting and generous relationship.
2. Speak well of your co-parent.
Kids are very astute about verbal and non-verbal communication cues. Children as young as two or three can tell when parents are in conflict. It's not just speaking poorly of a co-parent that kids pick up on. Some co-parents attempt to solve this with the age old adage "if you can't say anything nice, don't say anything at all." Yet from this silence, kids learn that speaking of their other parent is taboo and partition off their lives with each co-parent. This leads to parts of your children's lives that they don't share with you and positively reinforces them withholding information, which can be harmful as kids get older.
If instead you say kind things about your co-parent, even tiny, off-handed remarks, kids will realize that your home is safe for them to discuss their full lives. Something simple like, "Oh, your dad loves this show!" or "Your mom has always had such a great sense of humor" serves to validate the kids themselves, who see parts of their own personalities and selves inside of each parent. It will give them a sense of peace that even thought their parents are not together, they do in fact still respect one another.
3. Take on more than your share when you can.
Over the course of our children's lives, there will be times when one parent has more bandwidth to dedicate to parenting. This will naturally ebb and flow with each parent's career, health and personal life. When you're in a couple, this is often decided or mapped out intentionally: the staggering of professional and personal obligations so that there is always one parent available to the kids.
This is a far more complicated balance to strike as a co-parent; you're no longer in a romantic relationship nor are you strategizing for parenting under one roof, so there's no promise of a tradeoff when each parent has independent responsibilities. And yet, if you find yourself in the place, for whatever reason, that you have more time and energy to dedicate to your kids: do. Even though your co-parent may not be able to (or not be interested in) paying it forward, your kids will benefit immensely even from brief periods of undivided attention from you. Remember, whenever you have the bandwidth to be nice to your ex after divorce, it will benefit your children in the long-run.
The steps outlined above can be hard. No doubt about it. Taking the high road in a relationship (good or bad) can be exhausting. But, to ensure that you are being the best version of yourself, there are parenting tools that can help those steps become easier every day.
To be a good co-parent, first heal yourself.
According to marriage and family therapist Dr. Juliana Morris, if one or both parents have not done the work to move on from the past and into the next chapter, you will bring the same hurt into the co-parenting relationship. Your choice to be nice to your ex after divorce is in your control. When parents are combative, even the smallest decisions -for instance whether a child can go on a school field trip or not – can turn unnecessarily ugly and take on a life of its own.  To avoid this, Dr. Morris suggests viewing the relationship as a completed one, instead of a failed one. "Self-reflect and own your role in ending the relationship," she says. "When you are a happier individually, it's easier to co-parent with focus and intention." If you can achieve that, then co-parenting communication after divorce, becomes easier, less stressful, and you can start seeing the process as a whole so much more clearly.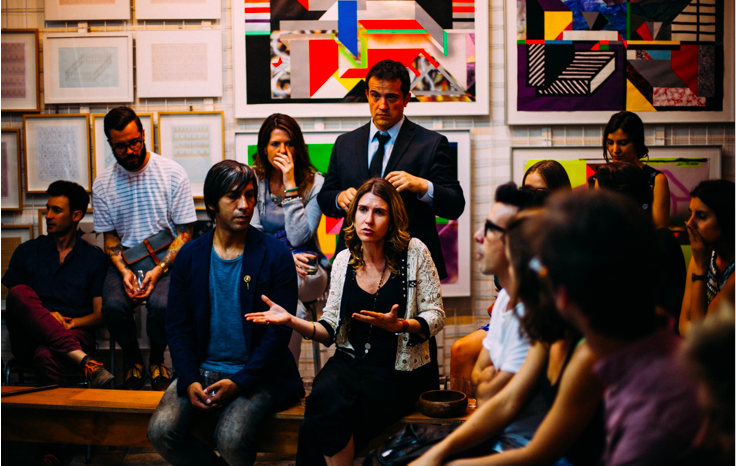 Find a support network for difficult times.
As adults, we don't always find that someone to speak with. We don't want to be a burden, we've said it all before, the list goes on. But it is critically important to have someone to talk to when you're going through difficult times. This could be a trusted religious leader in your community, a good friend that is able to help you see both sides clearly, or even a supportive group (search co-parenting support groups and find one that feels like a safe place for your needs). Another unique and helpful resource is the Fayr App which allows co-parents to communicate effortlessly, creating an totally new co-parenting experience.
There are people, groups, and tools that can assist you with your co-parenting communication after divorce. They will guide you to that place, where you can answer without hesitation – yes, I AM a nice co-parent.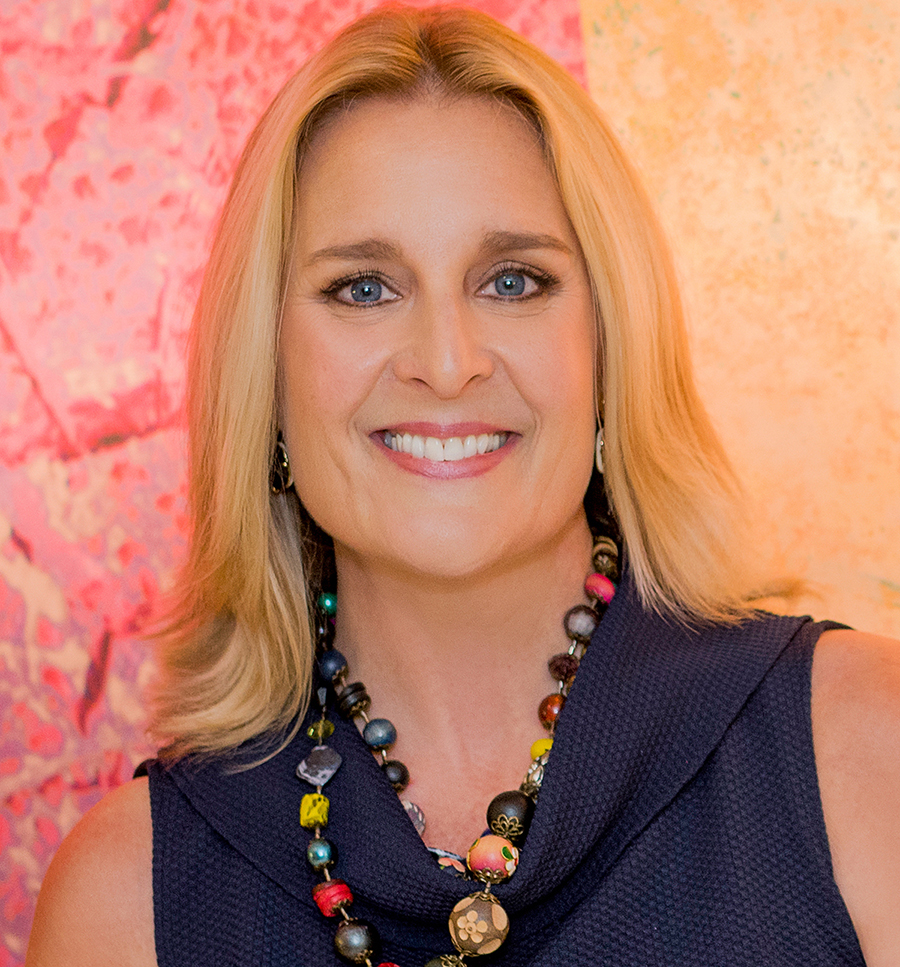 Andrea Berenfeld, Co-Founder & President of Fayr has spent the past 25+ years as an executive in the real estate/homebuilding industry, developing professional relationships and first-class operational teams. The desire to work alongside Mike in the development of FAYR came out of her long-time personal relationship with him and his children. Andrea feels strongly that improving the quality of life for single parents, especially when children are involved, is a complete no-brainer. Her journey with Fayr is a very rewarding ride.

Get Your FREE Divorce Survive & Thrive Kit!
Includes a financial blueprint for divorce, a co-parenting guide, and the BEST strategies to help you stay positive and take care of yourself during divorce and beyond.
[mailerlite_form form_id=2]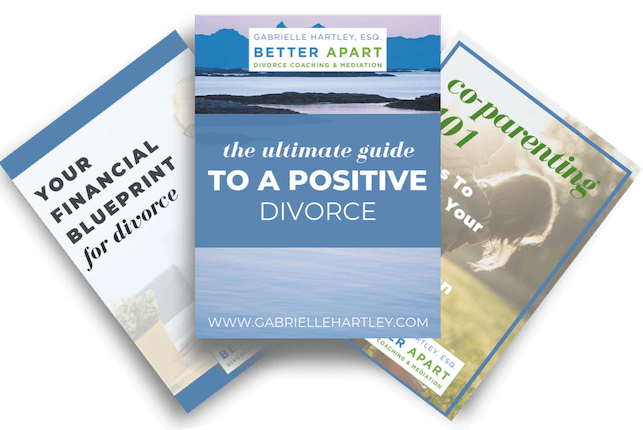 Revolutionizing the conversation around Divorce, one internal narrative at a time.
DISCLAIMER: The commentary, advice, and opinions from Gabrielle Hartley are for informational purposes only and not for the purpose of providing legal advice or mental health services. You should contact an attorney and/or mental health professional in your state to obtain advice with respect to any particular issue or problem. 
NORTHAMPTON ADDRESS: 76 Masonic Street, Northampton, MA 01060
NYC ADDRESS: 150 East 52nd Street, Suite 1002, New York NY 10022
STATEN ISLAND ADDRESS: One Edgewater Plaza Suite 304, Staten Island, NY 10305
PHONE: 413.341.0034/     917.757.0980