Transform Your Outer Chaos to Calm and Watch Your Inner Peace Emerge
The road that brings us to divorce looks different for everyone. 
None of us instinctually knows how to plan for a divorce. Perhaps you've been thinking about leaving for a while but the whole ordeal feels overwhelming, so you just stay. Or maybe you were blindsided by your spouse announcing their departure, and now find yourself facing a new and unwelcome reality. Regardless of the specifics, we all must deal with legal, financial, emotional and oftentimes custodial fallout.  So we start googling and talking to others who have been through divorce.  We engage attorneys, mediators, financial advisors, therapists and coaches to walk us through these uncharted waters. Our physical and emotional energy is taxed and stretched in every direction. We need guidance, answers and help!
When thinking about how to plan for a divorce there are many categories to consider.  In addition to a mediator, lawyer, therapist and maybe a financial planner, adding the skills of a Professional Organizer can be an invaluable addition to your divorce team. Often overlooked on your "divorce to-do-list",  while thinking about how to plan for divorce is the organization and aesthetic of your physical environment.  Some attention in this area can do wonders for the emotional well-being of you and your children.
Whatever the details of your situation look like, you will need to divide your belongings and set up a new home that reflects this new stage of life. This is where your Organizer becomes your SECRET WEAPON!
Below are 3 of the many ways a Professional Organizer can guide you through the transition from one home to two.
1.  Navigating the logistics of dividing your physical stuff
A significant and often daunting part of getting divorced is dividing the physical stuff accumulated over the course of the marriage. Thinking about this process can be overwhelming and filled with difficult emotions no matter how you feel about the actual divorce.  Some people even drag their feet moving forward with the divorce, paralyzed by the thought of going through this experience with their ex-spouse.  A Professional Organizer can act as a neutral third party, helping to create fair guidelines for division and then reminding the parties to stick with them during the process.  Having clear instructions goes a long way in alleviating  the anxiety and fear people often have about not getting their fair share, or being taken advantage of in the process.  Professional Organizers can also help to make sure you are only keeping what is essential and valuable, offering solutions for unwanted and unneeded items.  If appropriate, the Organizer can box up the belongings for the spouse moving out and you can cross off "packing" from the to-do-list.  Setting up a meeting with an organizer also holds both parties accountable to a pre-arranged time, and helps to move the process forward.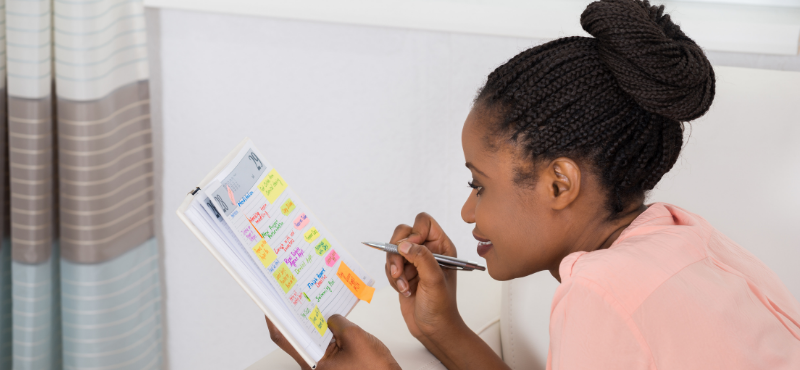 2.  Setting up a new home for you and your children, making sure nothing falls through the cracks.
Once the stuff is divided, a much clearer picture of what you have and what you will need emerges, and you can begin to plan for your new home.  Again, many different emotions are likely to surface – overwhelm, fear, self-doubt and criticism to name just a few.  You may feel concerned about whether your children will like your new place and want to spend time there.  Competitive feelings with the other parent may surface and it may feel quite noisy in your head.   You will be surprised at how far seemingly simple things like having the right charger available, or an extra pair of soccer cleats goes to make children feel comfortable and secure.  Even though they now have 2 homes, they will feel like their personal, academic, health and social needs are consistently being taken care of.  This can also be an exciting time as you look toward moving on to a new stage of life with a clean slate.  However, you are likely burning the candle at both ends, without extra time for figuring out the new home and scheduling logistics. Partnering with a Professional Organizer at this crucial time will help you come up with a plan for what you need, what you can afford and most importantly, how to create a home where you and your children will feel comfortable.  You can relax, EXHALE, and feel confident that you are not missing any of the details.
3.  Reimagining your home to reflect your new life and needs after your spouse moves out.
If you're the one staying in the marital home, you won't need to deal with packing and moving.  However, when your ex-spouse moves out, the absence of their personal things and household items they have taken will inevitably change the feeling of your home.  Visual gaps like empty hangers and drawers can serve as painful reminders of the marriage being over.  Newly bare walls and physical holes in rooms where furniture was taken screams out to you and your children that the person no longer lives there.  Oftentimes with the best intention, people rush around trying to fill these spaces, spending money they may not have, and feeling frustrated and defeated in the end.  Enlisting the guidance of a Professional Organizer to help with this process can be extremely helpful.  Together you can come up with a plan that focuses on closing those physical and oftentimes emotional gaps.  An Organizer will help you think through reimagining the space, being mindful of your budget and repurposing and rearranging what you already own.  This is also a great time to edit what belongings you have, making sure you need, use and love everything you own as you move forward into this next stage of life.  It can be extremely cleansing, freeing and allows for some much-needed physical and emotional serenity.
This is a time in your life where it is necessary, expected and absolutely okay to ask for some extra help.  When considering how to plan for a divorce, it is extremely helpful to use a holistic approach.  Trust the guidance of professionals and those who have walked this path before you, you do not need to recreate the wheel.  Small steps in every area will bring you further along in your journey and will seem less overwhelming than trying to conquer everything at once.  As you contemplate how to plan for a divorce, remember the importance of your outer environment, and watch how small changes can quiet the noise in your inner environment.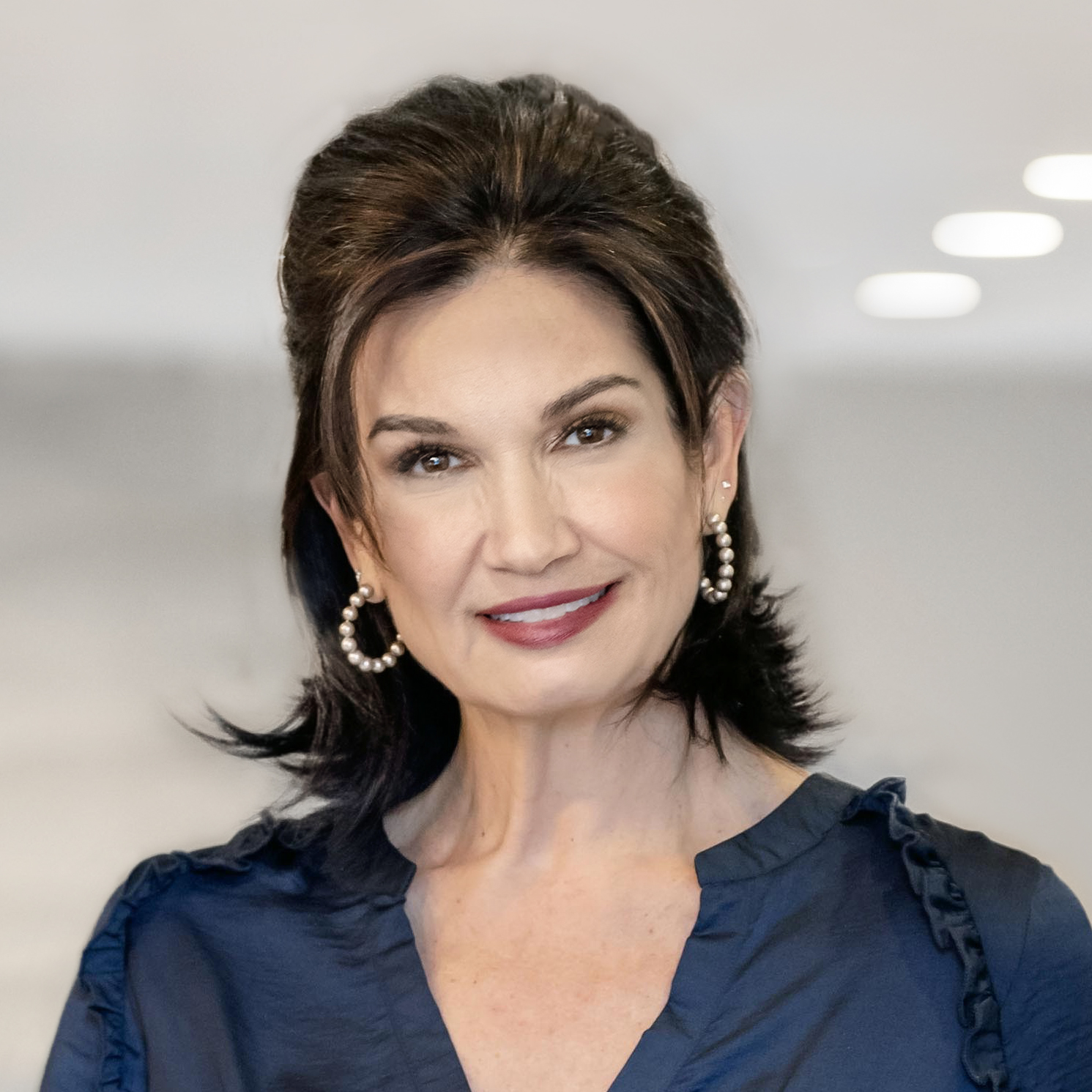 Michelle Sarao, Divorce Rx LLC
Michelle Sarao is the founder of Divorce Rx, a unique brand of professional organizing that focuses on the needs of divorcing parents and families.  She combines her professional  background as an organizer and her personal background as a  child of divorce and divorced mother of 3 to help families organize their homes and lives when transitioning from one home to two.  Michelle passionately believes that  when children are in an environment that is organized  and calm this translates into a feeling of predictability and safety at a time when  they need it most.  Her passion for her work stems from the desire to help parents show up for themselves and their children during divorce, in a way that makes them proud. 
There are several ways that Michelle works with families to ensure that the transition is as seamless as possible.  Learn about her programs here. Friends and family members who would like to help may purchase gift certificates as a way to show their support.  Michelle believes in the importance of  meeting her clients where they are and working together to create solid action plans to move them forward in a gentle and consistent way.  
​
P.S. Want more tools and resources to stay positive during a divorce? Download my Free Divorce Survive & Thrive Kit below!

Get Your FREE Divorce Survive & Thrive Kit!
Includes a financial blueprint for divorce, a co-parenting guide, and the BEST strategies to help you stay positive and take care of yourself during divorce and beyond.
[mailerlite_form form_id=2]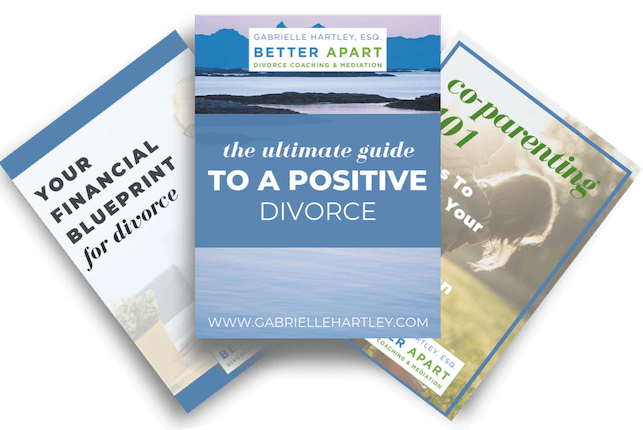 Revolutionizing the conversation around Divorce, one internal narrative at a time.
DISCLAIMER: The commentary, advice, and opinions from Gabrielle Hartley are for informational purposes only and not for the purpose of providing legal advice or mental health services. You should contact an attorney and/or mental health professional in your state to obtain advice with respect to any particular issue or problem. 
NORTHAMPTON ADDRESS: 76 Masonic Street, Northampton, MA 01060
NYC ADDRESS: 150 East 52nd Street, Suite 1002, New York NY 10022
STATEN ISLAND ADDRESS: One Edgewater Plaza Suite 304, Staten Island, NY 10305
PHONE: 413.341.0034/     917.757.0980