The unmistakable echo of a basketball bouncing, shouts of enthusiasm interspersed with the familiar, joking voices of two men who know one another extremely well.
My boyfriend and my ex-husband are shooting hoops in our driveway; their happy voices are welcomed reminders of why and how we'd worked so hard to get this divorce to a loving, supportive place over a decade ago. Designing your life after divorce requires urgent kindness, diligent self-empathy, systems of support and a growth mindset.
Let's note together that each of these four practices are actual practices, skills we cultivate. And let's remember that even in the face of life's most trying moments, a practice to which we can turn to refine our responsiveness can be a veritable life raft onto which we can hold for a sense of safety, purpose and trust. 
Urgent kindness is a state we practice when all seems lost. In the face of others' denigrating behaviors or our own destructive thought patterns, practicing a sense of positivity, offering words of peacefulness, sharing a glimmer of your own openness and spaciousness are keys to your future happiness. Designing your life after divorce is a powerful, attainable goal. And if this concept feels aspirational and distant, grab a journal or piece of paper, and write down your vision for your future clearly in a few phrases; present tense.    Make each meaningful yet practical. Examples: I'm in deep peace when interacting with my ex. I've realized financial security. My kids are happy, settled, thriving. Then beneath each list some nano-actions you could take to bring those realities to fruition, with care and an eye toward harmony; examples such as:
I'm deeply peaceful internally when interacting with my ex.
I take time to listen during mediations, meetings and phone calls.
 
I've realized financial security. 
I've created a precise budget and am saving a small amount each week.
My kids are happy, settled, thriving.
We check in each night we're together and talk openly about how all of us can improve.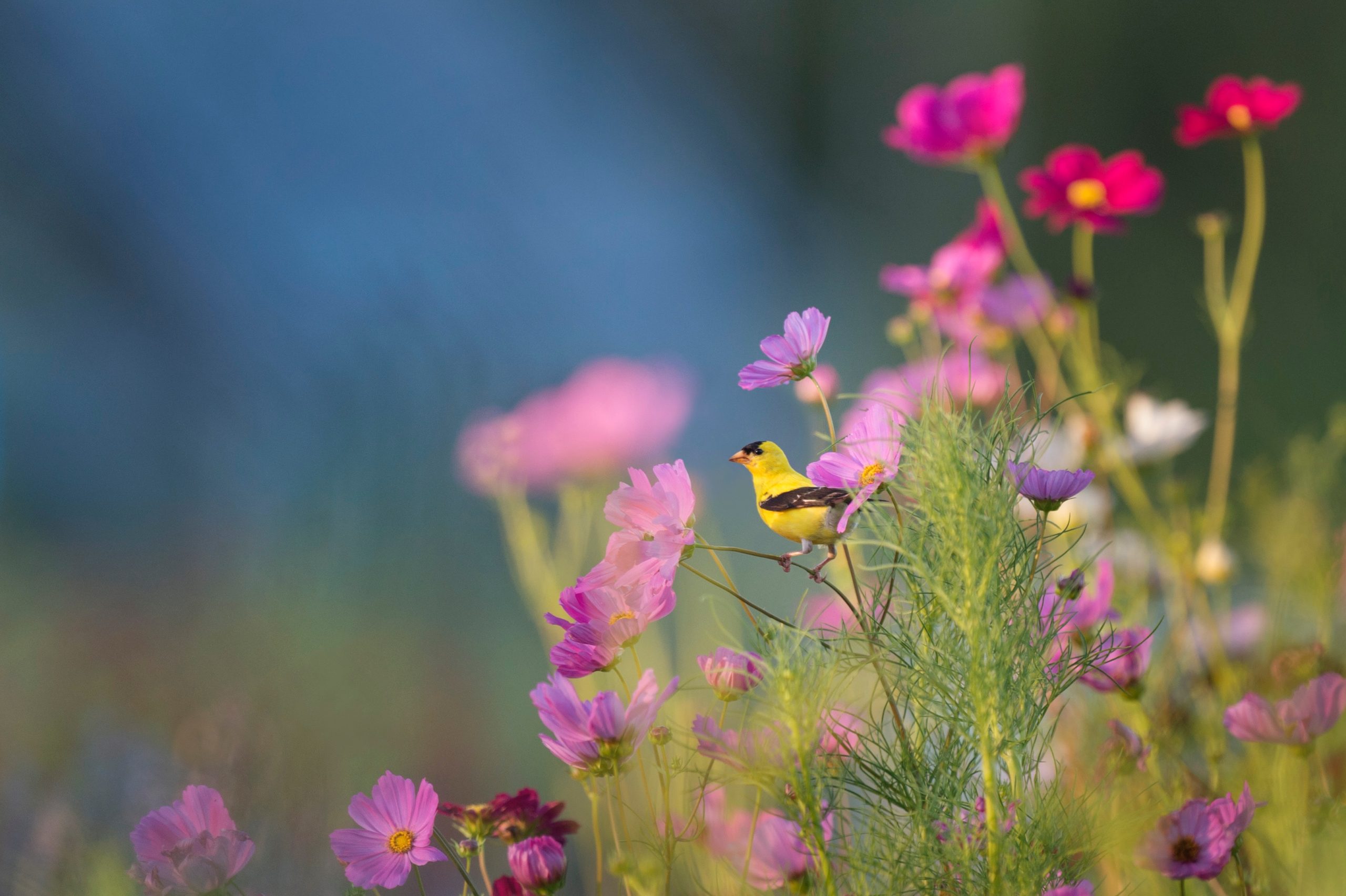 Self-empathy is crucial. Think of someone you love, someone who's life is inextricably linked with your own, for whom you'd move mountains to help them feel better, feel seen, heard, happy–a close friend, a child, a teacher. What would you whisper to them if deep-seated doubt was negatively impacting their view of themselves? THIS is how you'll speak to yourself in the quiet recesses of your mind and heart. Self-empathy is a practice that requires tending, patience, and focus. 
As you navigate your divorce and rebuild your close community, you're creating vital systems of support each time you ask for help, seek out guidance or show your gratitude for another's presence. Often when couples separate, a divide emerges in your shared circle–taking of sides happens and things can get sticky. If you've read this far, you're tasked to create your own conscious systems of support, one person at a time, one daunting conversation at a time, one gift at a time. You'll be surprised at the kindness people will show you in exchange for your vulnerability. Most people are thankful to feel useful and helpful to you, and your true supporters will be touched that you've asked. 
And those who don't offer support simply don't belong in your sphere. Give yourself silent empathy each time that arises; it's perfectly fine to let them go gracefully. Wish them well in your heart, and remember there's no need for rancor or negativity. Everyone has their own path. Your responsibility here is to  connect conscientiously and consistently to those who care for you and treat you with respect. 
Your growth mindset is your willingness to learn, your acknowledgement of your brain's neuroplasticity, your trust that this hardship is indeed leading you in precisely the direction you've always needed to go. You're expanding your understanding of what it means to be in relationship with another soul. You're learning the real definition of capital-L Love, not lowercase-L love. You're learning what it means to be a stellar listener. Practicing a growth mindset, is a great tool to assist you designing your life after divorce. You'll bravely try on new ways of seeing, new modes of being. 
With this in mind, you might find yourself consciously celebrating others' successes. You'll begin to remember that these intense personal challenges are here to help you realize your innate capacities, far more vast than you've previously imagined. You might even become more forgiving, while maintaining sturdy boundaries and standing firm for what you need as you move forward in your new life. 
A growth mindset ensures that instead of seeing a dead-end, a limitation or a block, you'll see difficulty as a chance to flex new muscles–both in your mind and your body–so you can lean bravely into new visions for your future. You'll stop presuming that your circumstances are certain, fixed, unchangeable, and start exploring what self-mastery might look like; a state in which you are embracing change courageously. Nothing is insurmountable when you're practicing a growth mindset. 
In practical terms, when things go awry, take a look at this short list of four practices or cultivations, and see which one might apply in this moment, or in any moment. Urgent kindness and diligent self-empathy are perfect when someone's treated me with disregard; together, these are disarming, strangely irresistible, unforgettable practices that cause both you and the person with whom you're relating to stop, reconnect to your heart and reconsider your behavior. 
Creating a system of support takes time and effort, but as you rebuild post-divorce, this support can be the difference between the status quo and your capacity to nourish new vistas and opportunities for yourself. Those who support you will nurture your practice of expanding your vision, learning new skills, and releasing what's been in order to welcome your future. This is how you grow. This is how you light your own path. This is how you create your brilliant life after divorce. It's never going to be perfect, but it's a life in which everyone gets to make mistakes, and you get to be the one who chooses where you place your precious attention.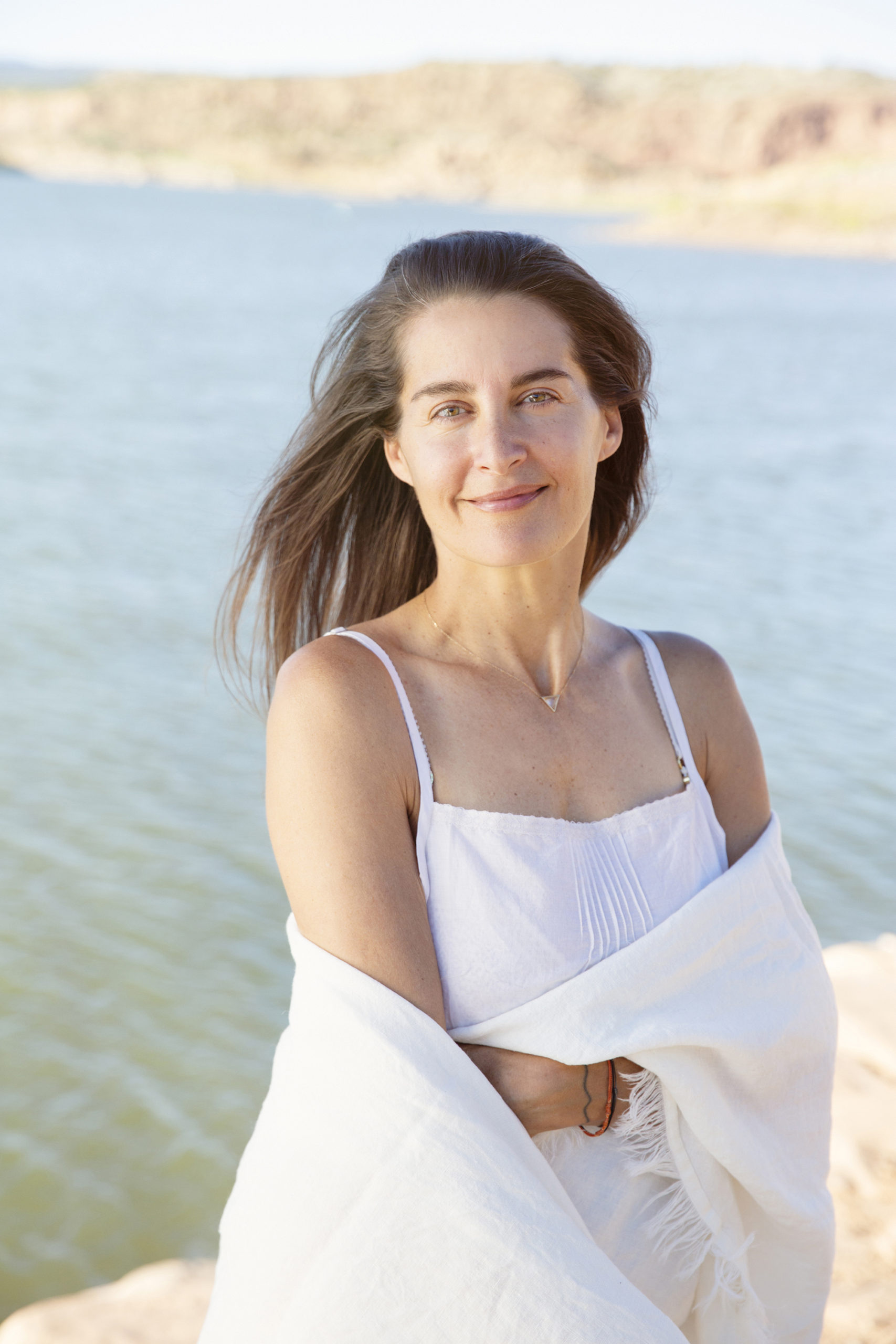 Mama, teacher, artist, bestselling author and Podcast Host of Practice You, Elena Brower has taught yoga and meditation since 1999. Her first book, Art of Attention, has been translated into seven languages, her Essential Mentorship is beloved for bringing analog creativity to online coursework, and her third book, Being You, will be released in early 2021. Her spoken word poetry can be heard on Above & Beyond's Flow State albums. Listen to her renowned Practice You Podcast at practiceyou.com, and experience yoga with Elena on Glo.com.
​
P.S. Want more tools and resources to stay positive during a divorce? Download my Free Divorce Survive & Thrive Kit below!

Get Your FREE Divorce Survive & Thrive Kit!
Includes a financial blueprint for divorce, a co-parenting guide, and the BEST strategies to help you stay positive and take care of yourself during divorce and beyond.
[mailerlite_form form_id=2]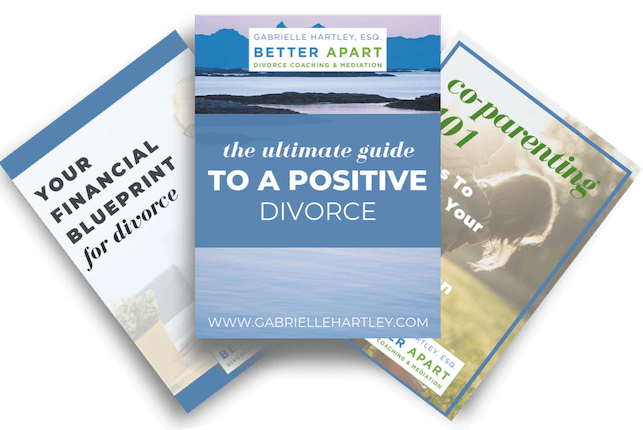 Revolutionizing the conversation around Divorce, one internal narrative at a time.
DISCLAIMER: The commentary, advice, and opinions from Gabrielle Hartley are for informational purposes only and not for the purpose of providing legal advice or mental health services. You should contact an attorney and/or mental health professional in your state to obtain advice with respect to any particular issue or problem. 
NORTHAMPTON ADDRESS: 76 Masonic Street, Northampton, MA 01060
NYC ADDRESS: 150 East 52nd Street, Suite 1002, New York NY 10022
STATEN ISLAND ADDRESS: One Edgewater Plaza Suite 304, Staten Island, NY 10305
PHONE: 413.341.0034/     917.757.0980