Deciding whether to divorce is never easy.
I had a completely different post written. One that was full of tactical advice about deciding whether to divorce, moving forward with divorce and, how to speak to your divorce attorney with a healthy dash of encouragement thrown in for good measure. But then, I hit delete.
Because, right now, it feels wrong to just encourage people to move forward with divorce – a path that is emotionally charged – without taking a moment to first consider the world that you are living in right now and how that plays into the decisions you are facing. Right now, the world is…hard. Now, I'm sure there are better words but that's the only one I can come up with right now. Hard.
Between the global pandemic upending our world, the murder of black people for simply being black, protests / riots across the country, and white people starting the process of educating ourselves and unlearning white privilege (which comes with a whole other dose of privilege)…even if you've already met with a divorce attorney, it's understandable if you feel like you just don't have the bandwidth to also move forward with divorce right now.
Deciding whether to divorce is a difficult decision. It's not only understandable, it's ok if you want to delay it.[1]
Yes, I am a divorce attorney and, yes, I just said that it's ok if you want to wait to move forward with your divorce until you feel as though you have a bit more bandwidth.
Here's why – even the best divorces cause significant changes to our personal world. Those changes take up bandwidth that, with everything else going on, you just may not have right now.
Again – that's ok… so long as you come back to this thought in the future. I say that because, if you are deciding whether to divorce, maybe even speaking to a divorce attorney, it's likely because your marriage isn't fulfilling you; and you are entitled to live a life you love. (Yes, you. And, yes, really).
Now, if you've taken a moment to consider your bandwidth and, as part of that work you've noticed that the feelings of fear, guilt, overwhelm, and worry keep showing up, well…we are about to get up close and personal.  But, first, a caveat and an acknowledgement.
You don't need me to tell you that divorce is one of the hardest crossroads of your life. You are looking at a change in your lifestyle that impacts every relationship you have and it's one that you aren't fully in the driver's seat of because – regardless of the process you choose – your "other half" also has their own driver's seat. To say that it is a heavy, emotionally charged decision, is an understatement.
While I am a divorce attorney, I've never been divorced. I'm not qualified to write about making the choice between marriage and divorce. But, I have found myself at several crossroads – ones that are emotionally charged, heavy, and have uncertain futures. I come to you today to provide you some insight on the top myths associated with divorce in hopes it can help you make the decision. First let's to do a little boundary work to see exactly which emotions are showing up for us. Because if we can stay centered in ourselves, and are able to process or address our triggers, we can make the best decision for us, our children, and our family.
To do this, I want you to hold your hands in front of your chest, horizontal, with your palms facing your chest. Place one hand close to your body and another slightly further away. These are the walls of your inner and outer boundary. The outer boundary is your protection wall. That is where all of the fear, worry, guilt, shame, charged comments from your spouse – all of that flies against this wall.
When you start to feel your emotions being peaked, recognize that is something hitting your outer boundary. At that moment, I want you to ask yourself "is this true for me?" If not – don't spend another minute on that thought. If it is true for you, then I want you to let it into the space between your two hands – your inner boundary – because that is something you need to work with and process.
Now, if you've done this technique there's a good likelihood that you are getting hit with a lot of emotions over how your divorce could impact your children. If that's you, keep on reading.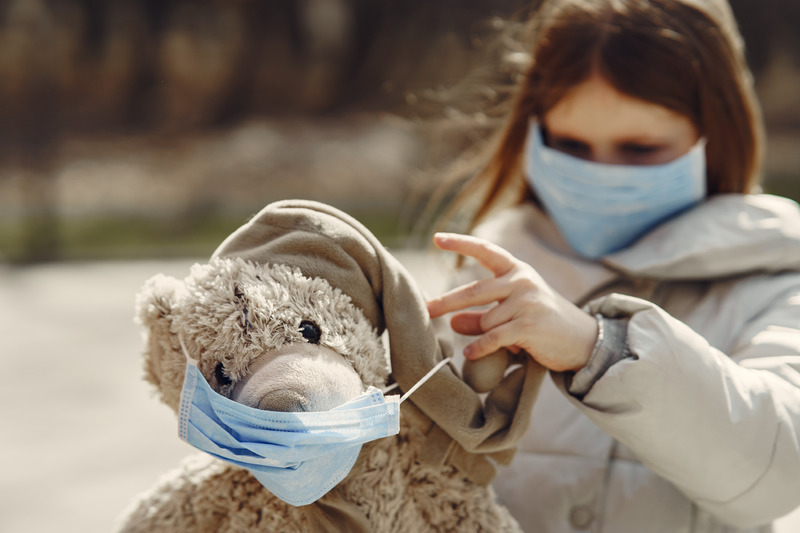 First, know that all of this is normal. I know you have read that before, but it cannot hurt to read it again. This is normal; and it doesn't mean that divorce is the wrong option for you. It just means that it is a new experience and all new experiences are scary at times.
Second, know that there are a lot of ways to process these emotions so that you can move forward in confidence. Two of the most popular options are going to therapy, or hiring a divorce or life coach. If you'd like more ideas, I highly recommend the "Better Apart" techniques and diving into other personal development books.
Third, know that the above may not be enough to get you from "I don't know" to "I know" …and that's ok. For many of you, your doubts can only be answered by the benefit of a lived experience. Which is where I come in. You see, while I am a divorce attorney, a wife, and a mother – I am also the child of divorced parents…and, let's just say their divorce was far from anything that follows the "Better Apart Method."
My parent's divorce impacted me fiercely. That impact absolutely saw me struggle but it also saw me go from surviving to thriving. I want to share this with you in hopes that it may help you release some of the shame, guilt, and worry you may feel about your children coming from a "broken home." (A term which I disdain, by the way). I think the easiest way to address this is to dispel some myths that I have heard from my own clients.
Myth #1: "If my marriage ends, then my children will give up on the idea of marriage as well."
When my parents divorced, I decided that I would never have my heart broken and the best way to avoid that, in my child mind, was to simply avoid getting married or having babies. After seeing my parent's grapple with divorce, marriage and babies seemed nothing more than unnecessary risks in life.
Now, you already know that I am married and a mother so I have clearly moved past that mindset. But, I want you to know that I didn't "just" get married – it was a conscious, thoroughly discussed, decision because I believe more than ever in the value of a strong and loving marriage. More importantly, I am not alone in this view. All of my friends who are children of divorced parents have grown up to get married and are starting families of their own. We are all ok – even though our parents divorced.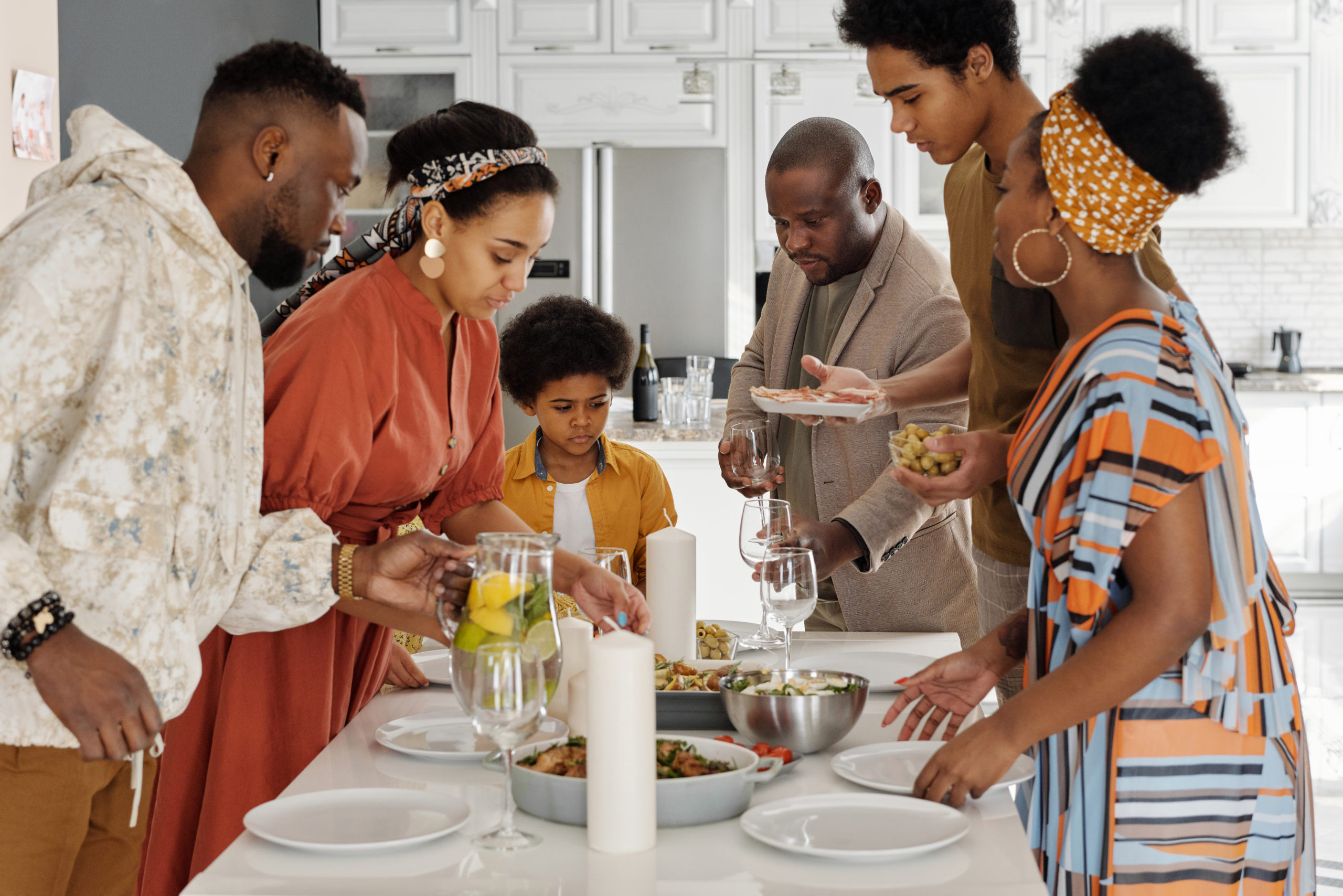 Myth #2: "I'm worried that my divorce will be terrible and impact my children in ways I cannot even forsee"
If this is you – my heart goes out to you. But I want you to listen incredibly closely to the next words I'm going to write: while I remember some of the griping and backbiting my parents did after divorce; the pieces that are most prominent in my mind are all of the difficulty's pre-divorce. The fighting. The yelling. The awkward – to put it nicely – family dinners. An earlier end to that whole thing would have been greatly appreciated.
And, my guess is that your children may feel the same way.
Myth #3: "I'm worried my children will think I'm a failure."
I know how that voice in your head can start to scream at you but, please, if you take nothing else away, let it be this:
My parent's divorce shaped many of the positive attributes of my own personality.
I saw both of them struggle in front of my eyes – juggling the demands of the single parent household, finances, schedules, etc. I learned resiliency, efficiency, and what sheer grit and determination looks like. All of this served me well not just in my youth but also in building a vision for my life that is balanced, well-rounded, and constantly evolving.
As I grew older, and their relationship seemingly did a 180, I saw firsthand how people who were seemingly intractable in their positions can change and unite over their children's marriages, their grandchildren, and the like. Their lessons of forgiveness are ones I take into my personal and professional life every day
It seems trite but it's true – the parts of my childhood that I valued the most were all after my parent's divorced. Deciding whether to divorce for them was probably a difficult decision, but from my vantage point, it was the right one. While they had lingering bitterness towards each other, and competed for time, they were also happier parents, more loving toward my sister and me, and more dedicated to building the life they individually wanted. I share all of this with you for this one point – if some of the emotions you are feeling at this crossroad centers around how your divorce will impact your children – I can tell you that your children will be ok. I know this because I've lived it.
So, while I have never stood at the exact crossroad you are facing, I do know this – it may not be exactly what you were thinking, but this life is yours, and it is imperfectly perfect. You deserve to live a life that will make you happy. Your children deserve to see you live that life.  Embrace that, find your compass, set your sails, and do what you need to do. You and your family will be better for it.
[1] Yes – a footnote. I'm an attorney, what did you expect? But, all joking aside, there is an important caveat to this point. Most of this article addresses persons who are not experiencing violence in their relationship. If you are experiencing violence, or the imbalance of power and control, please find safety quickly – for your physical and mental well-being. Head to
TheHotLine.org
for excellent nationwide resources.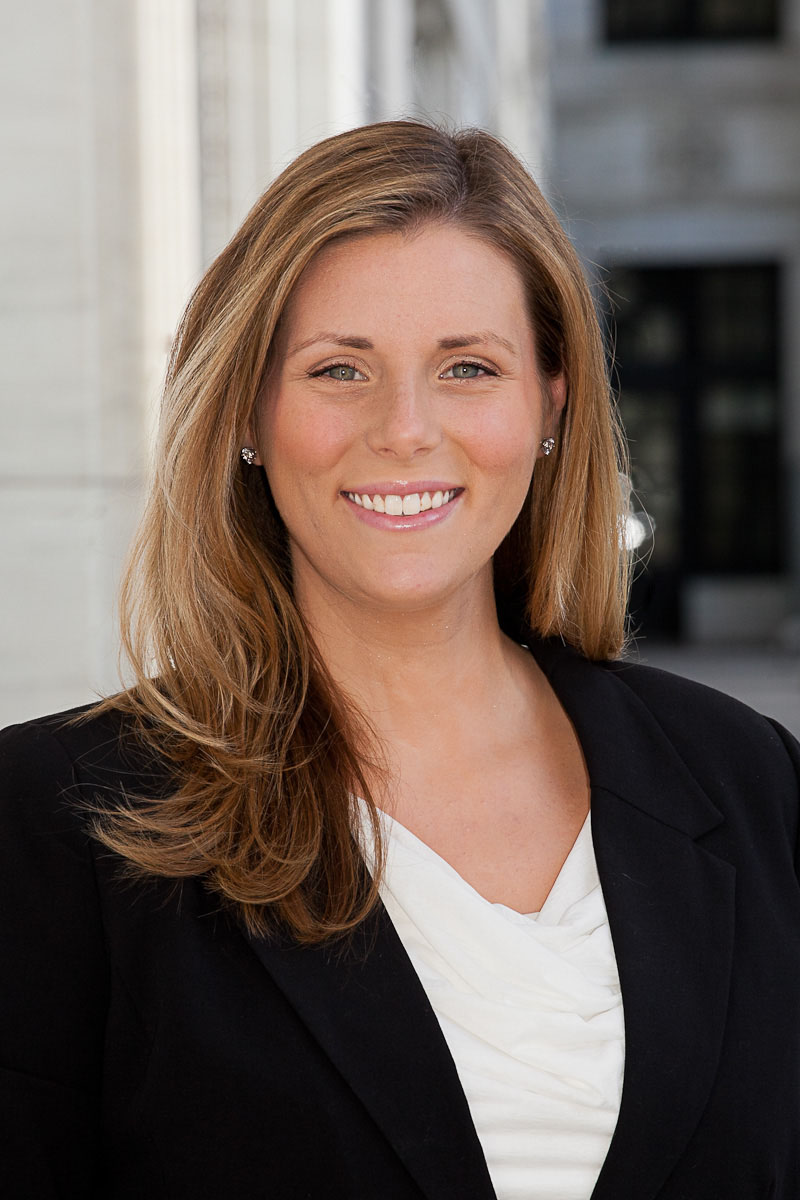 Lauren has practiced exclusively in the field of Family / Matrimonial Law since 2009. She has extensive experience representing clients in separation, divorce, child custody, child visitation, paternity, child support, maintenance (alimony), prenuptial and postnuptial agreements as well as post-judgment enforcement and modification applications.
Lauren is also trained in the practice of Collaborative Divorce – a non-adversarial method of divorce that is focused on achieving a civil, respectful, and fair divorce outside of court.
Lauren was named to the Super Lawyers list in the area of Family Law from 2014-2020 and has received several other awards in recognition of her professionalism and advocacy in the areas of Family and Matrimonial Law.
Lauren's other involvements in the legal and non-legal community include: serving on several committee for the New York State Bar Association, sitting on the Board of the Shaker Heritage Society, and volunteering her time as both a foster parent and pro bono legal counsel for a local dog rescue. Whenever she has a free moment, Lauren can be found exploring the outdoors with her husband, Chris,and son, Jackson, or cuddling with her dog, Sam, and cat, Mara.
P.S. Want more tools and resources to stay positive during a divorce? Download my Free Divorce Survive & Thrive Kit below!

Get Your FREE Divorce Survive & Thrive Kit!
Includes a financial blueprint for divorce, a co-parenting guide, and the BEST strategies to help you stay positive and take care of yourself during divorce and beyond.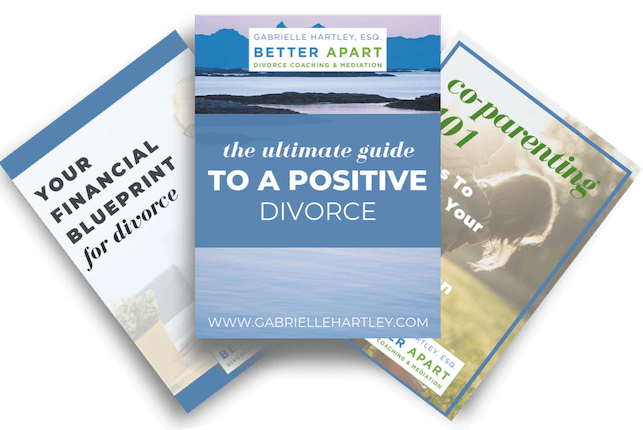 Revolutionizing the conversation around Divorce, one internal narrative at a time.
DISCLAIMER: The commentary, advice, and opinions from Gabrielle Hartley are for informational purposes only and not for the purpose of providing legal advice or mental health services. You should contact an attorney and/or mental health professional in your state to obtain advice with respect to any particular issue or problem. 
NORTHAMPTON ADDRESS: 76 Masonic Street, Northampton, MA 01060
NYC ADDRESS: 150 East 52nd Street, Suite 1002, New York NY 10022
STATEN ISLAND ADDRESS: One Edgewater Plaza Suite 304, Staten Island, NY 10305
PHONE: 413.341.0034/     917.757.0980