I'm a dating coach who hates Valentine's Day.
Since I started Style My Profile over three years ago, I have been asked each year to talk about Valentine's Day at some point. And although I am a huge fan of people finding love and finding love after divorce, I kind of hate Valentine's Day.
I'm not even sure when my dislike for V-day started but it was well before being dumped many times when I was young, before getting married then divorced, then being single for years after that. And now even being with someone awesome, I still don't like it. The obvious reason is it's a forced Hallmark holiday. But for me, I've come to realize, it's more about how it makes everyone feel. If you're working on finding love after divorce it can make you feel especially bad but  no matter what, if you've grown up in a culture that celebrates this "day of love", you feel let down somehow.
Whether you're single and feeling bad about that, you're working on finding love after divorce Valentine's Day generally makes people feel inadequate.
If you have just starting to see someone and February 14th can loom over the new relationship like a big question mark.  If maybe you're young and confused about your sexuality and this brings out other feelings of not fitting in to some norm. Or, perhaps you're in a great relationship but your partner doesn't do what you thought they might do to celebrate… or maybe they never forget to give you flowers every year, but then that might even start to feel like, "couldn't they think of something new/original/less expensive/more expensive?". And forget about getting a restaurant reservation unless you plan way ahead of time. So many ways to feel let down!
If you're in a partnership but often find yourself feeling let down or disappointed on Valentine's Day, I suggest you try using it as a day to find something you appreciate in the people you love who are in your life. Spend some time thinking about the things you are grateful for in your partner, or your parents/kids/friends/whoever it may be. Try reframing it as a day not to feel disappointed, but to think about the loving relationships you do have.
If you're in a marriage that you are questioning or you are newly separated, then you may even be dreading Valentine's Day this year. It feels like a way of drawing attention to how not in love you are. I feel like when you're taking it day by day in an unhappy marriage, the days blend together and you can start to ignore the elephant in the room. And then February 14 rolls around and you simply can't ignore the elephant on that day.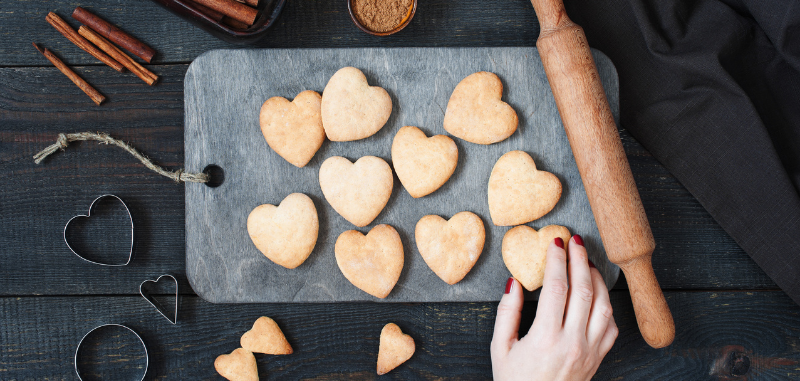 When I was first separated, I actually went on my first real date on February 14.
Other than giving my two daughters chocolates every year, I was someone who hadn't celebrated Valentine's Day since I was in high school with my first boyfriend— even when I was married.  After texting with my potential date for a few days, he and I decided on meeting up for coffee that Saturday afternoon. It wasn't until I looked at my calendar that I realized that it would be Valentine's Day. Oops. I said something to him when we spoke next on the phone and he told me he wasn't a big Valentine's guy anyway so we decided to ignore it as such. Which went rather well actually (the part about ignoring V-day, not the date– I was a nervous wreck!).
If you are newly single and considering getting out into the dating world, and maybe even thinking about finding love after divorce, I know it can feel nerve wracking. And especially if, like me, you're beginning to date around Valentine's Day, it can feel daunting to know how to handle that. The best advice I can give you is to first decide whether you are up for a date on or around Valentine's Day when it could put undue pressure on the date. Whether it is a virtual date or an in-person date, it can make the already shaky moment of a first date feel even more so. Secondly, if you decide you are ready for that, you should acknowledge the holiday with your potential date and possibly make a joke about it. You never know, it could be an ice breaker.
However, if you're not ready to date and you're trying to forget Valentine's Day exists this year, here are some of my top five self-care tips for you:
1- Rent a horror movie (or anything but a RomCom!) and order in your favorite meal
2- Buy yourself chocolates and your favorite bottle of wine and binge watch Younger
3- Light a candle, curl up in bed with a good book, and pretend it's just another day
4- Call other single friends and talk about how awesome your next partner is going to be
5- Do an online yoga class and follow with a long bath
Or do a combination of all of these things!
That all being said, if you do truly enjoy this holiday, as I know many people do, that's amazing. I hope you can enjoy it whether it's with your best friend, your mom, your child, or… your date for the night. Just be sure to make your dinner reservations in advance!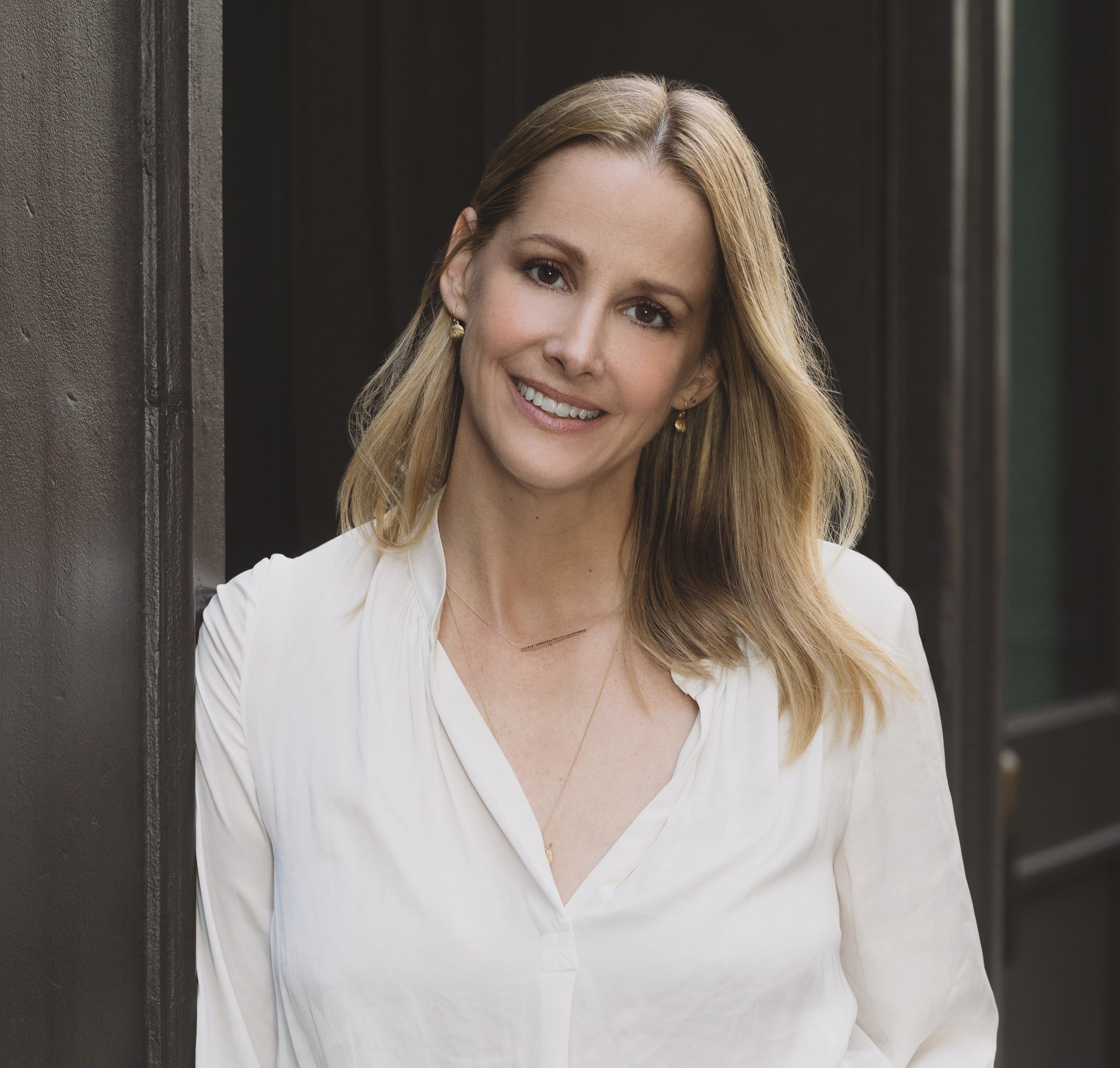 Alyssa Dineen has been entrenched in the fashion world as an editor, stylist and art director in New York for over 20 years. But a business idea was born when the working mom of two small children got divorced at age 41, and reentered the dating world. Alyssa started Style My Profile to help other online daters present themselves the best possible way, both in their profile and in real life. SMP incorporates her styling expertise, her art director eye, and her own dating experience to coach newly single people through the foreign world of dating apps. She works one-on-one, has online workshops, and has a style and dating membership community. You can find her at
stylemyprofilenyc.com
P.S. Want more tools and resources to stay positive during a divorce? Download my Free Divorce Survive & Thrive Kit below!

Get Your FREE Divorce Survive & Thrive Kit!
Includes a financial blueprint for divorce, a co-parenting guide, and the BEST strategies to help you stay positive and take care of yourself during divorce and beyond.
[mailerlite_form form_id=2]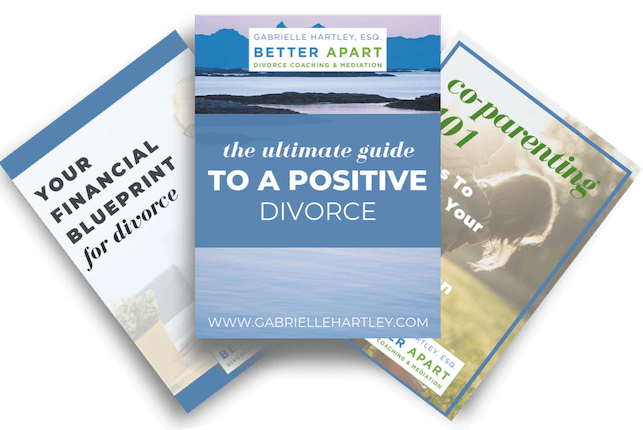 Revolutionizing the conversation around Divorce, one internal narrative at a time.
DISCLAIMER: The commentary, advice, and opinions from Gabrielle Hartley are for informational purposes only and not for the purpose of providing legal advice or mental health services. You should contact an attorney and/or mental health professional in your state to obtain advice with respect to any particular issue or problem. 
NORTHAMPTON ADDRESS: 76 Masonic Street, Northampton, MA 01060
NYC ADDRESS: 150 East 52nd Street, Suite 1002, New York NY 10022
STATEN ISLAND ADDRESS: One Edgewater Plaza Suite 304, Staten Island, NY 10305
PHONE: 413.341.0034/     917.757.0980