What Does a Divorce Coach Do?
Divorce coaching was not my intended plan, I didn't even know it existed. In 2012, as a freelance writer, I started publicly sharing my experience with divorce and the reaction was unexpected. I received emails and messages from friends, acquaintances and strangers en masse. People I'd never met were seeking advice, emailing me their custody agreements and asking for my opinion. Clearly sharing how lonely and isolating divorce (and the aftermath) can be, hit a nerve. While researching an article I stumbled upon divorce coaching.  I wondered, what does a divorce coach do? Skeptical and with a bit of eye rolling I took a detour. A lengthy and thorough training process brought an end to my eye rolling and I became a Certified Divorce Coach®. I packed up my free advice booth and hung my shingle as Divorce Coach Philly.
Helping those going through what I did has been more rewarding than tongue can tell. "Make your mess your message." I don't know if that's what I've done, but I know that I am now the person, I am the resource I wish I'd had many years ago. I also know that for many, they still don't know exactly what we do and how we fit into the divorce process. Here are 5 ways that a Certified Divorce Coach® helps clients before, during and after divorce.
Should I, or Shouldn't I?
Believe it or not, I have clients that aren't sure if they want to separate or stay together. As an unbiased party with no "skin" in the game, I help clients figure out their best next step. We examine efforts already taken, dissect what, "trying everything" means and then I walk clients through the realities of divorce. I've had clients certain they wanted to proceed with divorce, yet after a few sessions decide they haven't given it their all. They hit pause and resumed couples counseling. Some of my clients have strong support systems yet feel they can't tell anyone what they're dealing with. Once you bring friends and family into your marriage, it is hard to get them out. Having space to figure out what you want to do, without anyone in your ear, is a huge asset.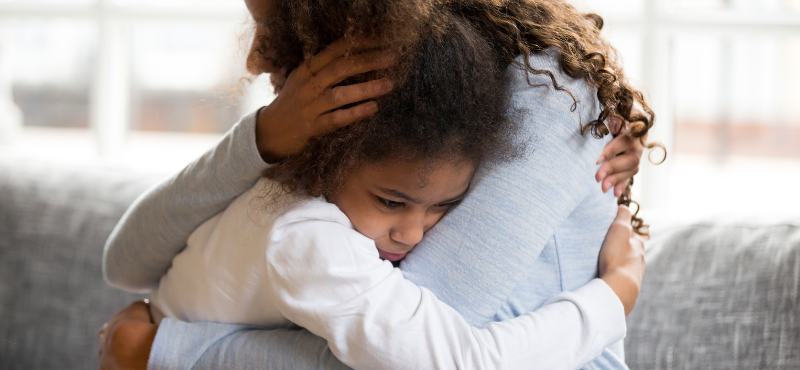 2. Custody
A custody plan is a tough nut to crack. Lawyers advise on legalities whereas I advise on reality. I start by asking my clients their ideal scenario, plan a. Then we move to plan b, which is most of what they want, some of what they don't want. Then we move to plan c. We discuss their non-negotiables, find room for flexibility and compromise. We talk through every large decision (what days of the week do they want the kids, Christmas and Thanksgiving) to the smallest detail (actual timing of transitions). I advise on easy to miss pitfalls. For example, transitioning at 3PM on a Saturday might work well for their 4-year-old who goes to bed at 6PM but won't work as well for their 12-year-old- it's smack in the middle of their Saturday. Maybe the "great idea" of agreeing to a "right of first refusal" when the custodial parent needs someone to watch the kids, isn't really great, I offer details why. My clients are able to present their lawyers will fully detailed plans with the goal of winding up somewhere between plan a and b.
3. Big Decision Making.
There are many big decisions throughout the divorce process. For instance, "keeping the house." A financial planner can give monetary data, legal counsel can offer legal facts, your mom can (and will) verbalize her thoughts. Yet, none of the above can talk through the short and long-term emotions of the decision without judgment or bias. That's where my trained ears come in. With all the relevant information, we sit down and add heart and soul to the discussion. Financially it's beneficial to stay in the family home, but how did you actually feel in the house and how do you feel living there now? Did/does it bring you joy or is it filled with painful memories. You feel peaceful there, great, but can you maintain the home? Are you prepared to deal with the upkeep? You've been told you "must" keep the house for the kids, ok, how old are they? Are they off to college in a year? No one gets everything they want in divorce. As a coach I'm a steady sounding board for everything my clients face, so they'll get most of what they want.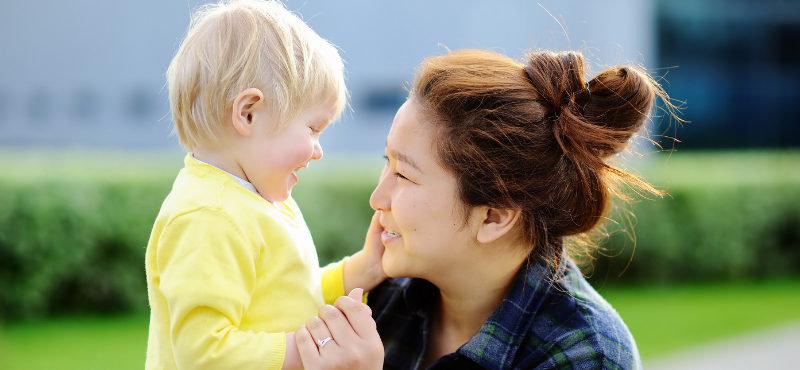 4. Save $$$
If I've done my job correctly, my clients enter into meetings with legal counsel confident and prepared. We've organized, discussed and documented expenses, budgets and gone over "forgotten financials." We've detailed custody plans and my clients are prepared for the major decisions they'll face. Divorce Coach rates vary, but overall are much less expensive than lawyers' hourly fees. A few hours with a coach will save hours in the lawyer's office, potentially saving clients thousands of dollars. Divorce is expensive enough; my sessions actually offer a stop valve for the endless flow of funds.
 5. Dealing with an ex long term
If you have children with your ex, divorce is a lifestyle, not a one-off event. Unfortunately, years after the divorce is hashed out, separate homes are decorated and the kids have gotten used to their new schedules, something will come up. When to give your son a cell phone, applying to college, driving, underage drinking, sex, academic challenges, new girlfriends, re-marriage…. I cannot list them all. If you're a parent, you know children's needs are endless and unexpected. You will be forced to deal with your ex long after you want to. Together we can practice effective communication, target ideal language and practices for the really tough moments. I'm available for my clients in between sessions and for check-ins long after our initial work is done.
I'm also a cheerleader and divorce whisperer.  This is part of what a divorce coach does.
I guide clients through the process so when all is signed and sealed, they're proud of their actions. We discuss how (when) to tell the family, what (what not to) to tell the kids and how to deal with mutual friends. I'm a confidential, judgement free space where my clients can speak the truths they can't share with others. Infidelity, separate bedrooms, snooping, bullying, substance abuse, I've heard it all. I've vetted relevant professionals (lawyers, therapists, financial planners) that I can refer so my clients feel safe engaging in consultations. I listen and mirror back what I've heard so clients hear themselves. I remind them that right now sucks but it will get better. I let them know they deserve to be happy and that there is an amazing life to be had after divorce. My client needs vary, but in every case, I am their touchstone. They employ my time for different reasons, but all have me in their corner.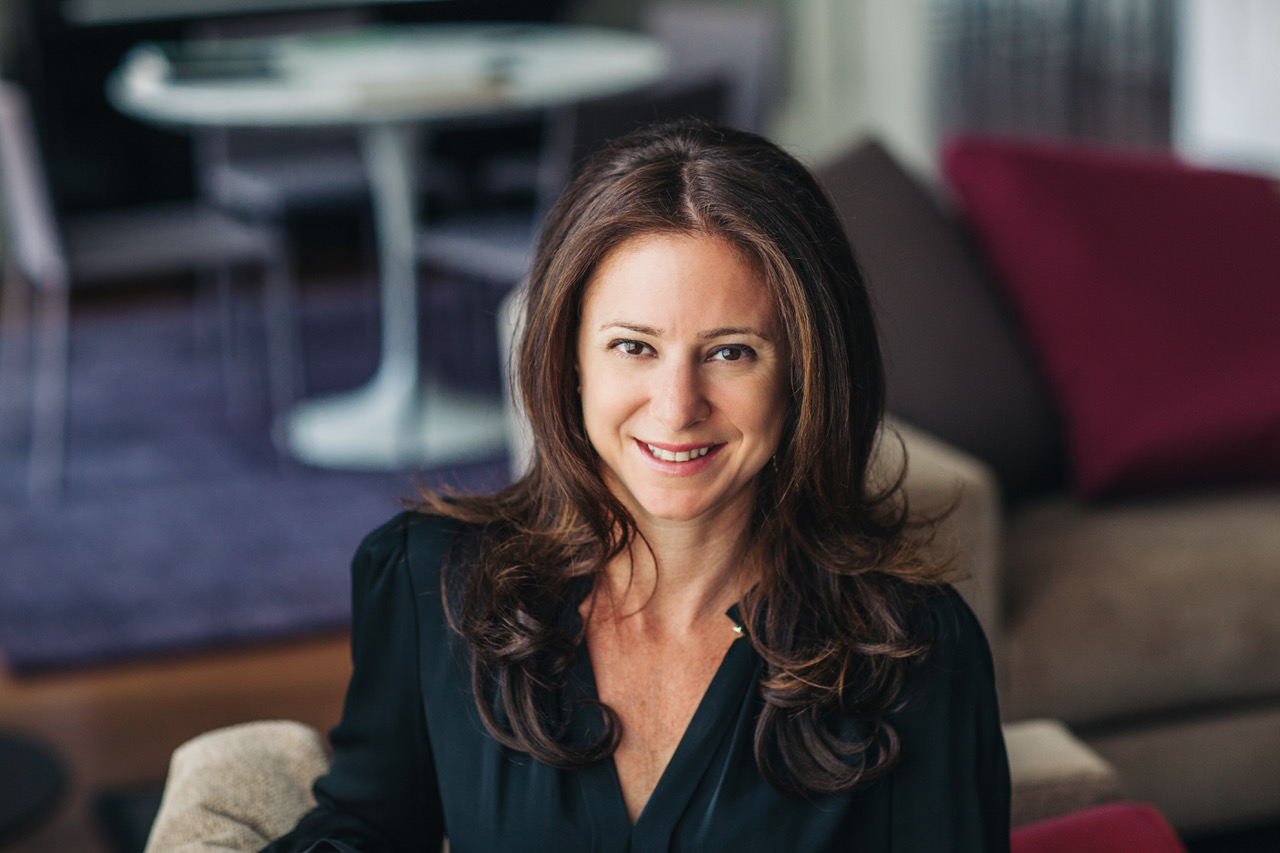 Abby King

Certified Divorce Coach®

I specialize in supporting men and women overwhelmed by the business and emotions of divorce. I offer a practical and personal approach to get you through the business of divorce as painlessly as possible. I'll help you clarify your ultimate goals, assist you through the process and offer support as you set up your new life.
P.S. Want more tools and resources to stay positive during a divorce? Download my Free Divorce Survive & Thrive Kit below!

Get Your FREE Divorce Survive & Thrive Kit!
Includes a financial blueprint for divorce, a co-parenting guide, and the BEST strategies to help you stay positive and take care of yourself during divorce and beyond.
[mailerlite_form form_id=2]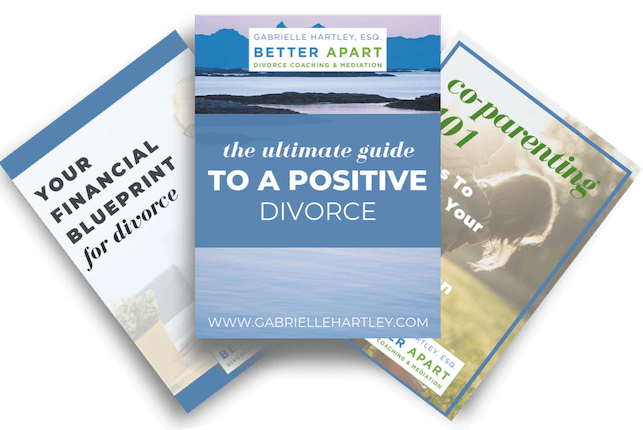 Revolutionizing the conversation around Divorce, one internal narrative at a time.
DISCLAIMER: The commentary, advice, and opinions from Gabrielle Hartley are for informational purposes only and not for the purpose of providing legal advice or mental health services. You should contact an attorney and/or mental health professional in your state to obtain advice with respect to any particular issue or problem. 
NORTHAMPTON ADDRESS: 76 Masonic Street, Northampton, MA 01060
NYC ADDRESS: 150 East 52nd Street, Suite 1002, New York NY 10022
STATEN ISLAND ADDRESS: One Edgewater Plaza Suite 304, Staten Island, NY 10305
PHONE: 413.341.0034/     917.757.0980