Getting divorced is an extremely upsetting, confusing, upending process. 
There is basically no way around it.  You just need to do your best to get through it and to then use your divorce as your opportunity to set yourself on a better, more positive track forward.  Whether you intend to mediate your divorce or litigate your divorce, the first thing to do when you embark on your divorce journey is to get a divorce lawyer.  Ideally, your divorce lawyer  help you figure out what's best for you for the future and strategize carefully for your best outcome.

If you are feeling unsure about what your lawyer is telling you, rather than just blindly trusting your divorce lawyer, maybe it's time to get a second legal opinion.  A second opinion doesn't mean you're going to jump ship. It's purpose often is just to confirm strategy or to help you get a better understanding of the process. When I began offering strategic legal consulting I realized how often we lawyers are not fully explaining process to our clients.
Sometimes I get calls from people who are represented by highly regarded divorce lawyers. They call me for a second legal opinion but what they really need is a dial back and explanation. Often they're already in good hands. Feeling insecure in your divorce process, one of the most important life transitions is normal. When you can get clarity about the process, strategy and plan you will feel better.
If you go to your attorney and find that you feel either (1) clueless or (2) frustrated, you are not alone. 
It doesn't mean that you hired someone who is bad at their job.  In fact, they may be a great divorce lawyer. Your lawyer may be spot on with what they're telling you, but maybe, just maybe you need more hand holding. Maybe they are using a formula that just doesn't work for you. We all have different personalities which make us practice a bit differently from each other.  
For instance, you may be in mediation and your review lawyer is constantly encouraging you to file in court.  She believes you can and should get more of something.  You just want to be done. Your belief system and hers may not be in alignment. That does not mean that she's wrong, only that she may not be your best fit.  Conversely, you may want and need to get full discovery (go for gold) and your lawyer may be quite laissez-faire about the whole thing.  In that case, it may be time to find someone new to help you on your path forward.  When you find yourself feeling questioning everything, a second legal opinion or a strategic legal consultation may be the answer. You very well may find that you don't have to jump ship.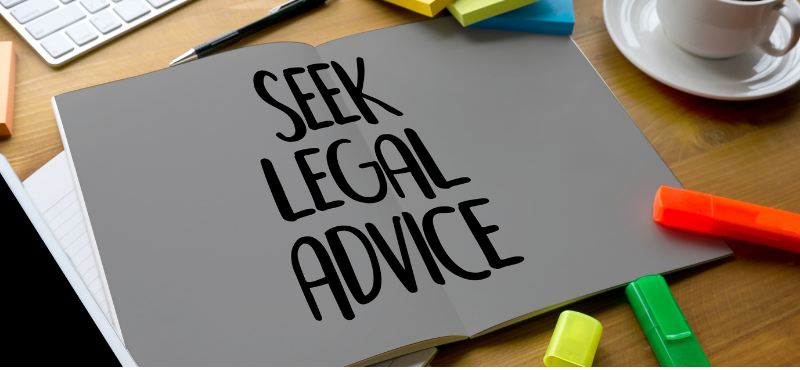 I am very practical, forgiving, firm and straightforward in my approach.  That may not work for some. 
Your lawyer may have a style that is not a great fit.  Or, maybe they're just too negative and the way they do business is not going to serve your family best as you move forward in your life.  Remember, your family's future is the most important thing and that means you need to balance money and well-being.   If you are feeling unsure about whether it's time to seek a second legal opinion, that's your answer.  It's time.  Your gut is giving you a strong feeling.  You need to pay attention to how your body feels and what your mind is telling you.  It may be that your lawyer is an excellent attorney, but your goals and the divorce lawyer's goals are misaligned.  There isn't bad will here, just a mis-match. Sometimes, your goals and your lawyer's goals are actually right on target with one another but they are not speaking in your language.  I don't mean that literally.  What I mean is that the way the lawyer is talking about something doesn't make sense in the way you think about things.  Getting a second legal opinion is the perfect way to figure out if it's time to move on or not.  It may be that your lawyer has a great reputation but you are finding they're either too aggressive or not aggressive enough.  It's so important to understand when it's time to lean into the process and when it's time to cut bait.
There are times when people contact me because they really want to run their case by me and possibly switch lawyers or move to mediation. 
They've heard about my great resolution statistics and they think the lawyers are wasting their time and money.  After getting a second legal opinion, often they decide to stay.  It is that they just didn't like what their lawyer had to say, the truth was hard to hear. If you are feeling doubtful about how your process is going, get a second legal opinion.  I can help you if you live in MA or NY.  Maybe consider scheduling a mediation.  I can help you mediate your divorce no matter where you live around the world. If you have any questions whatsoever about your case, no matter what phase you are in (just starting to twenty years post judgement) please feel free to send an email to me at [email protected]. While my hourly is on the higher end, I do schedule 15 minute appointments which can be useful for limited issues.  The main thing to remember, as you will know from reading Better Apart, the most important thing to do is to get all the practical legal information and then to trust your gut.  A second legal opinion may be all you need to get you and your family on the right track.  

Get Your FREE Divorce Survive & Thrive Kit!
Includes a financial blueprint for divorce, a co-parenting guide, and the BEST strategies to help you stay positive and take care of yourself during divorce and beyond.
[mailerlite_form form_id=2]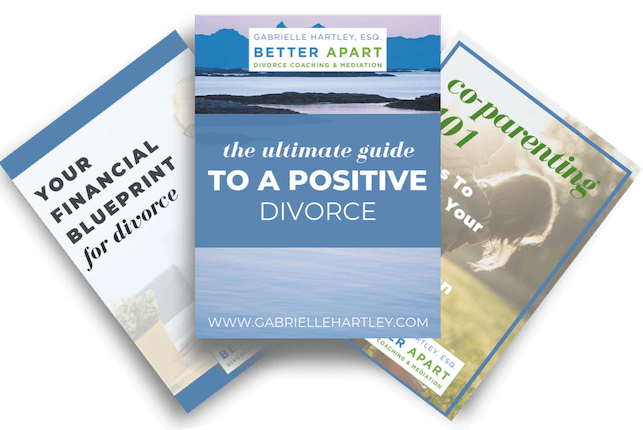 Revolutionizing the conversation around Divorce, one internal narrative at a time.
DISCLAIMER: The commentary, advice, and opinions from Gabrielle Hartley are for informational purposes only and not for the purpose of providing legal advice or mental health services. You should contact an attorney and/or mental health professional in your state to obtain advice with respect to any particular issue or problem. 
NORTHAMPTON ADDRESS: 76 Masonic Street, Northampton, MA 01060
NYC ADDRESS: 150 East 52nd Street, Suite 1002, New York NY 10022
STATEN ISLAND ADDRESS: One Edgewater Plaza Suite 304, Staten Island, NY 10305
PHONE: 413.341.0034/     917.757.0980