Imagine this.
You've just spent the last year of your life finalizing your divorce. It's been a long, emotional process but it's finally over. And despite the initial sense of freedom, the overwhelming reality begins to set in—you are now on your own. Although this can be a relief in many ways, it can also be very stressful. Where do I go from here?
How will I support myself and my family financially? If you're in this position, you are not alone.
Though a divorce can be one of the toughest things someone has to go through, it's a situation many people find themselves in. There are resources and support groups available, and you can also lean on your family and friends for emotional support.When it comes to your finances, there are tools to help you budget. Additionally, you can always talk to your bank or a financial advisor to help create a savings plan.
There are also government tax breaks available for single parents, so be sure to do your research.There may also be one other option you have not yet considered—selling your engagement ring. You may be thinking "I don't want to sell my engagement ring," and yet, it may make good financial sense.
Letting Go and Starting Fresh.
It can be painful to look at an old engagement ring; because what once stood for eternal love is now a reminder for heartache.
Though it may be tempting to stuff that ring into a drawer and never look at it again, it could be put to much better use. Everyday my clients ask me if they can sell their engagement ring once they've finalized their divorce. My answer? Absolutely. After all, typically, an engagement ring is considered a gift; and, while you may have to return the ring if you do not follow through with an engagement, once you're married, it's your gift to have.
Therefore, once you're divorced, it's also your gift to sell.  Even if that voice in your head is saying "I don't want to sell my engagement ring", often selling your engagement ring is a positive step.
.  It allows you to let go and move forward, and you allow yourself to make room for the future you deserve. What about a down payment on a new home? New clothes for the kids? Or a post-COVID dream vacation? The possibilities are endless, and with so much to look forward to it might just be time to move on.
Where Do You Sell an Engagement Ring?
You have many options when it comes to selling your engagement ring. You can take it to a local jeweler, pawn shop, Facebook marketplace, CraigsIist, you name it. However, it's likely you will receive a lot of lowball offers and end up only getting cents on the dollar at these places. It can also take a really long time to sell.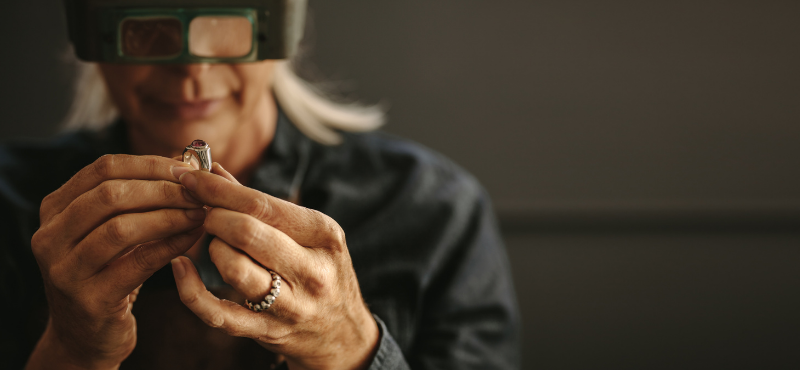 I recommend selling your ring with Worthy. I learned about Worthy when first promoting Better Apart.  It was a fantastic model that truly exemplified the idea of a win-win.
Worthy is a selling partner that you can trust to help you sell your ring quickly and with absolute confidence. They have a team of expert gemologists that will evaluate your ring to help you understand what it's actually worth. Then, they hold an auction for their exclusive network of 1,000 industry buyers who compete against each other, earning you the most money possible. They take a small percentage of the final auction sale so it's in their best interest to get you the most.
The best part is: you are in complete control.
You get to set your own reserve price for the auction and when the high bid hits your reserve and the auction ends, you're paid immediately
. However, if your reserve isn't met, you can have your ring sent back to you free of charge and fully-insured. End to end, the process takes 10-14 business days, which is nothing compared to other methods that can take forever. Worthy's process is risk-free, painless, and designed to get sellers the most for their engagement rings.
A Tough Decision In the end, no matter how much it hurts, parting ways can be tough. But unfortunately, a divorce doesn't stop the bills from piling up, kids' sports and extracurricular activities from happening, or the weekly trip to the grocery store on one paycheck. Life is expensive and, on one income, it just got even more expensive. By no means should you take this decision lightly, but it's definitely something to consider. The past is the past and there's no reason that heartache can't help for a better financial future!

Get Your FREE Divorce Survive & Thrive Kit!
Includes a financial blueprint for divorce, a co-parenting guide, and the BEST strategies to help you stay positive and take care of yourself during divorce and beyond.
[mailerlite_form form_id=2]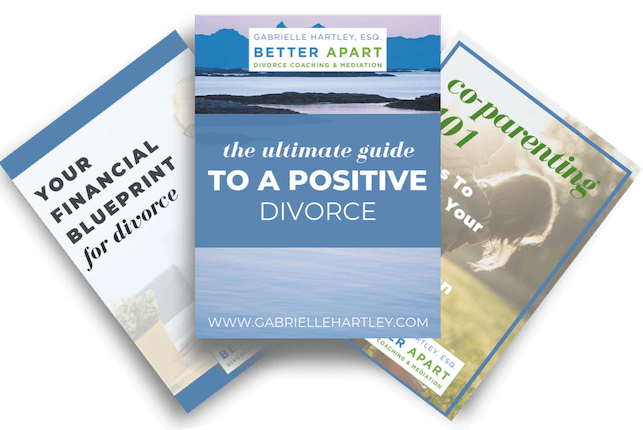 Revolutionizing the conversation around Divorce, one internal narrative at a time.
DISCLAIMER: The commentary, advice, and opinions from Gabrielle Hartley are for informational purposes only and not for the purpose of providing legal advice or mental health services. You should contact an attorney and/or mental health professional in your state to obtain advice with respect to any particular issue or problem. 
NORTHAMPTON ADDRESS: 76 Masonic Street, Northampton, MA 01060
NYC ADDRESS: 150 East 52nd Street, Suite 1002, New York NY 10022
STATEN ISLAND ADDRESS: One Edgewater Plaza Suite 304, Staten Island, NY 10305
PHONE: 413.341.0034/     917.757.0980