What to do when it comes to sharing — or oversharing — information online about children's lives has been the subject of so much debate that, last year, the practice inspired a name: "sharenting."
It also became the subject of these New York Times articles here and here and a video essay here. Sharenting when divorced and co-parenting introduces even more potential questions.
It's the 21st century, and social media is no longer new. Not only is it not a novelty, but it's also become so ingrained in our society that the people who grew up with it in its inception are now adults, many with children. And because they've spent the better part of almost two decades getting comfortable with the idea of living their lives online for the whole world to see, much of what these people post includes how they live their lives as parents. Those posts inevitably have photos and information about their kids.
These parents' online upbringing now puts them at a moral crossroads: should they keep posting every aspect of their lives and, accordingly, their children's lives online? Or should they consider and prioritize the privacy of their children, who may be too young to comprehend the potential breach of their privacy, or if they do understand it, lack any power to stop their parents from breaching it.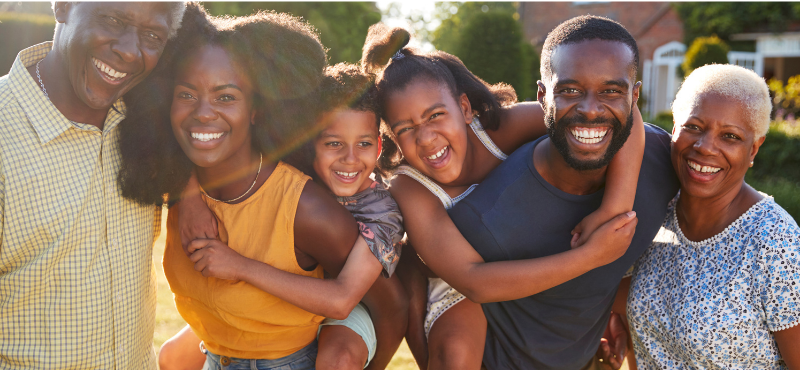 Sharenting describes the regular overuse of social media platforms by parents to share information about their children, including photos, activities, achievements, and pretty much anything the parent decides is worthy of sharing.
Sharenting is controversial because children lose their right to privacy without having the option to consent; they are often too young to understand the risks of their parents posting about them online. Or wouldn't have the legal power to deny consent if they wanted to. Sharenting when divorced raises further complexity.
The risks of sharenting
At the extreme, sharenting puts children at an increased risk of "digital kidnapping." Apart from the threat of identity theft, nefarious individuals seek out children's photos and other personal information for websites used by pedophiles and sex traffickers.
Not as immediately apparent are the ramifications that could come later in life for children whose parents continually post pictures of and information about them online. College admissions officers and potential employers often look at candidates' visual footprint before making decisions about accepting or hiring them for a job. Chances are they won't ask or even care who posted the material; the fact that it's out there will be enough of a deciding factor.
Sharenting and divorce
On its face, navigating the ethics of sharenting is tricky. Throw in a divorce, and the conflict becomes not just ethical but legal. One of the monumental tasks of raising children after a divorce is co-parenting. When you're married and have philosophical differences about raising your children, you have a stronger foundation for communicating your views until you reach some middle ground that you both can get behind.
When you're divorced, it's often harder to find that middle ground because you no longer live in the same home and likely have parted ways because your views on numerous issues no longer align. When it's your ex's time with the kids, you can't make the rules; their time, their rules. The goal, at its most minimal level, therefore, becomes parallel parenting, which calls for disengaging from your ex in the interest of preserving peace.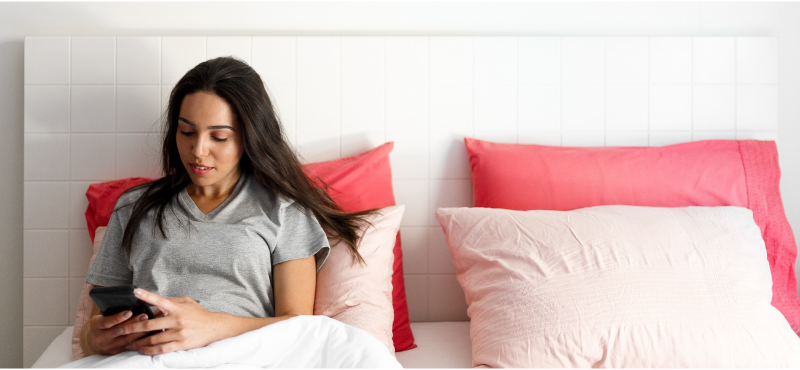 That presumably extends to your ex's social media posts, even when they feature or include the kids you share.
After all, it's their day at the beach and their Thanksgiving dinner. Same for you. However, this is also where the problems can start, not so much for you and your relationship with your ex (although this can become a point of contention), but for your children and how the world will see them from that snapshot forward.
The law is still murky regarding online privacy. Therefore, there is little you can do to stop your ex, and if you try, you will probably face an uphill battle to get them to stop. The best course of action divorcing or divorced parents can take, then, is to make their wishes and their children's if they're old enough, abundantly clear and hope the ex agrees to honor them.
Sharenting when divorced, especially if you are currently going through the divorce process, is particularly unwise and could put you or your ex at a legal disadvantage in court. Social media posts are increasingly being used in court as evidence during litigation. Should you post content that your ex perceives as threatening to your children or them, or they could use to paint you in a negative light, it could impact your custody arrangement.
Suppose your ex argues or a court ultimately finds that some individuals or websites misappropriated your children's posts. In that case, a court could find you negligent for putting your children's security at risk. Or your ex's counsel could paint a picture of you as vain or selfish, further impacting whether a judge rules in your favor on parenting issues.
Moreover, your ex can use any post related to the divorce process itself against you in court. Posting information about an ongoing court case is risky, as a judge would likely not look too fondly upon such behavior, especially if it violates an actual gag order. Therefore, it would be better to play it safe and step away from your smartphone or computer.
Talk to your kids.
Put your phone down and enjoy your time with your children in the present. Social media is a can of worms: the risks of posting photos of your children, especially during a divorce, vastly outweigh the fleeting rush of superficial attention you may receive. If that benefit remains a priority for you, consider sending photos directly to the people you wish to receive them or keeping your social media profiles private and practicing Internet safety procedures.
Then to talk to your kids. And, just as important, listen to them. The family picture you will ultimately create will be worth (at least) a thousand words. Which is far more than any caption you write on Facebook or Instagram could ever be.

Charlotte Christian, Esq. is a family and divorce lawyer and founder of
Charlotte Christian Law
. Headquartered in and serving cities throughout Alabama, Charlotte is in the process of opening offices in multiple states around the country. Born and raised in the Yellowhammer state she still calls home, Charlotte is committed to helping those who experienced loss overcome their hardships and build a new life, stronger and more resilient than they were before. No stranger to trauma herself, including enduring the sudden losses of her father while a young child and husband after 10 years of marriage, Charlotte knows what it means practically and legally to put the pieces in place to create a future filled with security, hope, and opportunity, and find happiness once again. An avid sports fan, you can find Charlotte supporting SEC football and on fall Saturdays rolling with the Tide.

Get Your FREE Divorce Survive & Thrive Kit!
Includes a financial blueprint for divorce, a co-parenting guide, and the BEST strategies to help you stay positive and take care of yourself during divorce and beyond.
[mailerlite_form form_id=2]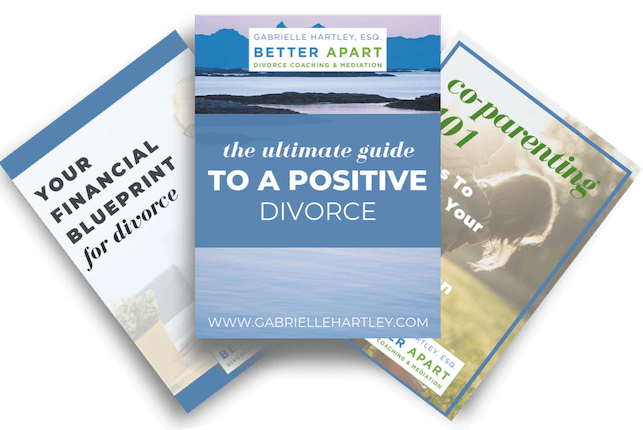 Revolutionizing the conversation around Divorce, one internal narrative at a time.
DISCLAIMER: The commentary, advice, and opinions from Gabrielle Hartley are for informational purposes only and not for the purpose of providing legal advice or mental health services. You should contact an attorney and/or mental health professional in your state to obtain advice with respect to any particular issue or problem. 
NORTHAMPTON ADDRESS: 76 Masonic Street, Northampton, MA 01060
NYC ADDRESS: 150 East 52nd Street, Suite 1002, New York NY 10022
STATEN ISLAND ADDRESS: One Edgewater Plaza Suite 304, Staten Island, NY 10305
PHONE: 413.341.0034/     917.757.0980